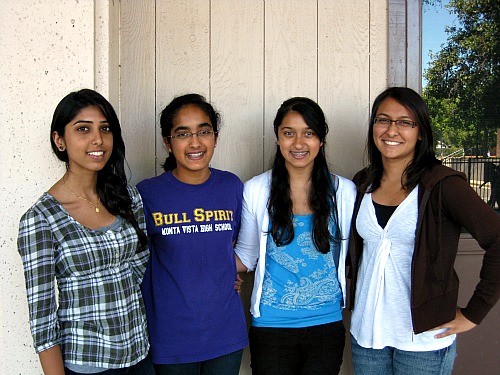 Larger service clubs offer a wide array of activities for members to participate in, from creek cleanups to Cure Cancer Cafe. Variety is the spice of life, but spotlighting a single issue is equally rich. MV Do Something is pursuing a single focus, hoping to give its members a more meaningful volunteering experience.
MVDS, founded by juniors Aditi Gupta, Sankeerti Haniyur, Aahana Sahai, Shruthi Patchava and Anushka Patil this year, concentrates on poverty in the local community, something rarely seen within or immediately around Cupertino.
"People don't know that there's a lot of poverty here because it's not obvious. We want to show people that there are people suffering through poverty that you just can't see, and we want to bring that out," vice-president Haniyur said.
The club will be working mostly with the San Jose Family Shelter, which provides supportive housing, food, clothing, educational services and other resources to the homeless. MVDS looks to raise money for various community shelters such as the SJFS through fundraisers, and have students volunteer at the shelters for a hands-on experience.
"We'll be working with kids and not just adults so that [students] can relate to it a bit more," president Gupta said.
The goal of MVDS is to avoid students volunteering at many unrelated events simply to accrue hours. By zeroing in on one issue, the club hopes students will be able to see the difference their efforts and time are making every time they visit the shelter. Members of MVDS's officer team have had their own focused volunteering experiences that inspired them to form the club. Haniyur, Gupta, and treasurer Sahai went to Sedgwick Elementary to help with a summer school for disabled students, giving them a feeling for hands-on work. Sahai also went to India to volunteer at a children's orphanage, similar to the club's focus.
"It really moves you to see how underprivileged some people are," Sahai said.
To motivate members to volunteer, MVDS is planning an awards ceremony at the end of each semester. Members can achieve bronze, silver, and gold levels by earning more hours. The minimum number of hours needed to stay active is still not defined, but is somewhere between five to ten hours of service.
MVDS will have its first meeting on Monday, Sept. 26, in C103 at lunch.