A welcomed kind of shot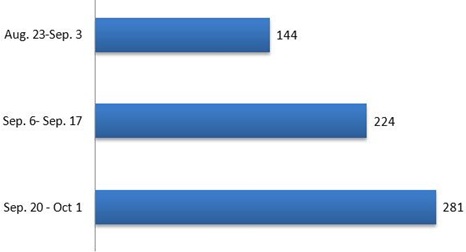 Flu shots will be available for students and the community on Oct. 13
Maxim Health Systems will offer students influenza vaccines for $25 during a health clinic on Oct. 13 from noon to 4:30 p.m. in the cafeteria.
Last year, the FUHSD office decided to hold a clinic because of the influenza scare and the scarcity of the vaccine.
"This year's clinic is an extension of [last year's clinic]," executive assistant to the principal Diana Goularte, who contacted Maxim Health Systems this year, said. "We wanted to provide a service to our community."
Fellow office worker and secretary to the assistant principals Deb Mandac will not be attending the clinic because she already has her flu shot for this season. Similarly, secretary Monique Orozco has insurance that will cover her flu shot as well.
Still, the flu clinic provides an opportunity for those who do not have insurance or have yet to get their shot for this flu season.
Goularte noted that as long as the clinic continues to be successful, they will hold it annually. She estimates that last year there were about 95 attendees.
Students are welcome during the entire duration of the clinic while community members are invited from 3 p.m. to 4:30 p.m. Students under the age of 18 should bring with them two copies of the immunization consent form that can be found here.