"La Pluma" is mightier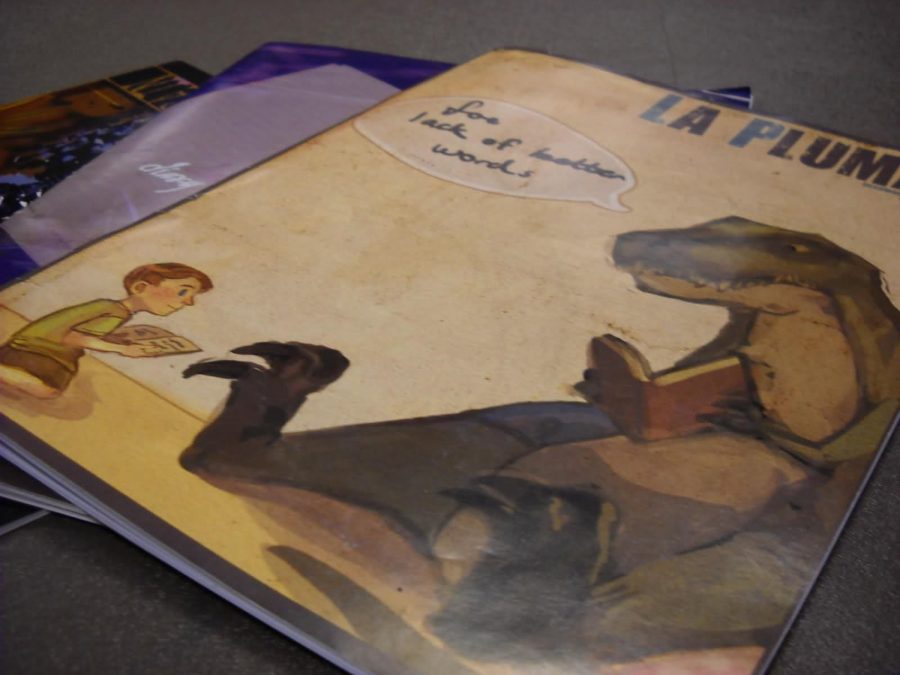 Karishma Mehrotra
December 7, 2009
The newest issue of La Pluma, "For Lack of Better Words" highlights the words of writers all across campus
Many of us may not understand poetry. Not only can it be confusing, but sometimes it simply doesn't make any sense. But "La Pluma" has taken this foreign style of writing and created something that we can relate to. Three issues, 38 pieces, and many words later, "La Pluma" has established it's name in MVHS culture with their latest issue "For Lack of Better Words".
La Pluma, a three year old publication accepts student writing pieces and art submissions. Previously, themes restricted the topics of submissions but the latest issue
opened up with no limitations
. With no boundaries, t
his edition featured submissions on peace, renditions of "A Twelfth Night", clocks, and more topics, some abstract and others apparent. The ar
t included drawings, photos, and paintings. B
ut what really makes this literary magazine unique? The students.
"They have done everything," assistant principal Denae Moore said. "It is all student run. It is their own publication, with very little direction and management from adults."
Moore realizes that the independence of La Pluma has created "an outlet for student's writing to be published."
Senior Katherine Lu was there when it all started. She began as a member, back when the club was a minuscule part of MVHS, and now is a graphic designer for the magazine, responsible for everything from the art pieces to the website, www.laplumaonline.org.
"I basically make [La Pluma] pretty," Lu said. As a committed officer, she has seen La Pluma grow as a team and as a magazine. "People actually know who we are, [there is] more acknowledgment. People say 'I saw La Pluma come out' and I feel like ha, yes, I made something!'"
And they should feel accomplished. Once a start-up club with no funding, MV Published Writers has independently worked its way into a fully respected publication that can be seen through the success of their latest issue. Within three years, La Pluma gained a distinct section of campus life, whether poetry makes sense to you or not.
{cc-by-nc-sa}