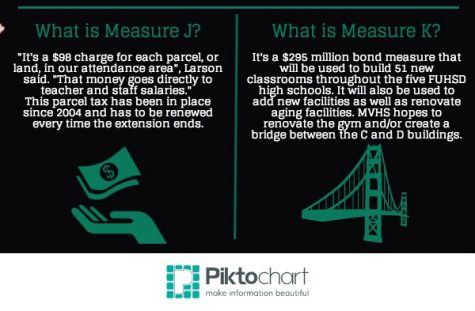 November 20, 2014

Filed under NEWS
On Nov. 4, Measures J and K were both passed. Measure J, which has existed since 2004 and has to be renewed every few years, is a $98 tax for each plot of land in the district attendance area. It is mainly used to fund the district's teacher and staff salaries. Measure K is a $295 million bond measure...
February 16, 2014

Filed under Main slider, NEWS
When Sue Gunderson left Castilleja School in Palo Alto in 2000, her friend Colleen Medeiros, who was the assistant to the Superintendent of FUHSD at the time, encouraged her to apply for the job of Executive Assistant to the Principal at MVHS. According to Carol Irish, a close friend of Gunderson's a...