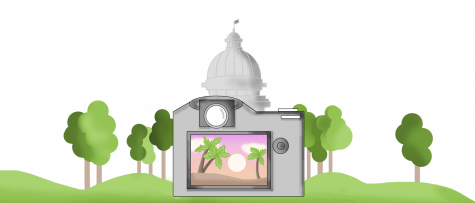 December 12, 2017

Filed under Columns, From the magazine, OPINION
turned the TV to the news, expecting to see Donald Trump front and center on CNN, as he is almost every day. I did not, however. What I actually saw was much more terrifying. One moment, waves crash along the iconic sand beaches. Tourists and natives crowd along the ocean's edge. The hustle of the n...

December 7, 2016

Filed under Columns, Culture, From the magazine, OPINION
or as long as I can remember, I've felt different. It wasn't until seventh or eighth grade that I realized why. It took me years to finally accept it, to stop living in denial. But now, I'm ready to tell the world. "I'm gay." Oh God. Was this a bad idea? Am I ready? Maybe I sho...