October 22, 2014

Filed under Columns, Print, SPORTS
While I waited on the doorstep of my friend Rachael Mathew's house, all I knew about hockey was that the ball goes into the goal. At 6:40 p.m., ready to watch the Sharks game, I sat in the Mathew's living room. Rachael recited APUSH facts, her brother Kevin played basketball upstairs and I...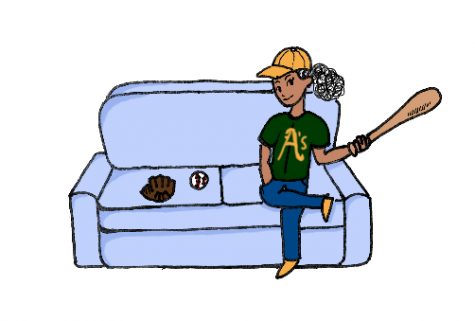 September 24, 2014

Filed under Columns, From the magazine, Print, Sports, Uncategorized
In the Ramaiyer household, the living room is always occupied. Glued to the screen, my father normally follows whatever sport is on ESPN while I try to switch to Grey's Anatomy. But last Friday, I decided to sit through a whole baseball game with my father to see what kept him so captivated throughout ...