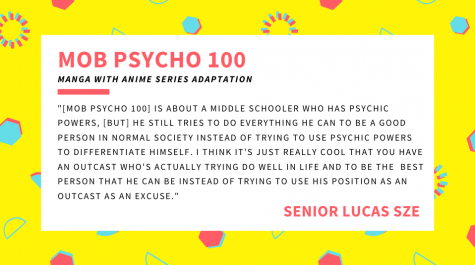 November 12, 2018

Filed under Briefs, ENTERTAINMENT
hether you're sitting idly in your local coffee shop or bundled in blankets at home, there's always a time to watch Japanese animated shows. Flip through a newly discovered Japanese graphic novel, commonly addressed as "manga." Check out the slideshow below to read seven anime recommendations...
December 15, 2016

Filed under Briefs, ENTERTAINMENT, Media
fter a grueling week of finals, MVHS' two-week-long holiday break is finally here — and with its arrival, some students may not know what to do with their sudden but precious free time. Two weeks of break from school, classes and exams is the perfect time to start something fun and relaxing, whet...