Amol Pande

April 3, 2014
Team Wet and Team Nae Nae went head to head for a close game. Semi Finals have a tentative schedule.
Alaina Lui

February 13, 2013
The Matadors defeated the Trojans in a close game on Feb. 1 at home. The first half was a close battle between the two teams, with the Matadors scoring a goal in the closing minute to come out on top 2 to 1. The Matadors picked up their offensive game in the second half to put in another goal. "We had a really good solid game. Defense did pretty well...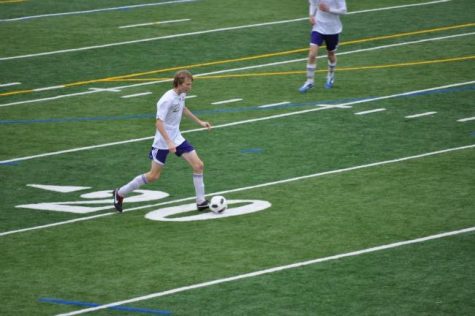 Atharva Fulay

December 16, 2012
The Matadors lost the match 1-2. The Matadors faced off against the Santa Teresa High School Saints on Dec. 12 at home. The team had not practiced on Thursday because the campus was closed due to the bomb threat. "It may have taken away the intensity that we usually have during practice," ...