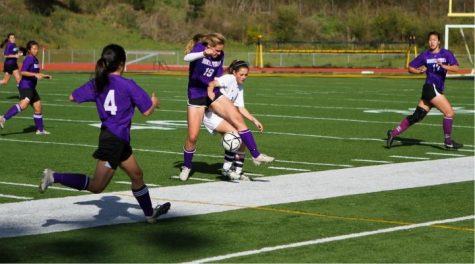 Yaamini Venkataraman

February 27, 2012
The Lady Matadors stepped out of their characteristically warm and breezy playing environment into the bitter wind in Pacifica at Terra Nova High School on Saturday Feb. 25. Despite the change, the Matadors proved that no difference in weather could affect their ambitious winning spirit. Goin...
Yaamini Venkataraman

January 6, 2012
Coming from pre-season with a 4-2-0 record, the Lady Mats hoped to secure a win against long-time rival Palo Alto in their first league game on Jan. 4. Instead, the team tied 1-1.The first period shot up to a start by junior Celeste Kim, who scored on a head shot in the first ten minutes. Ho...