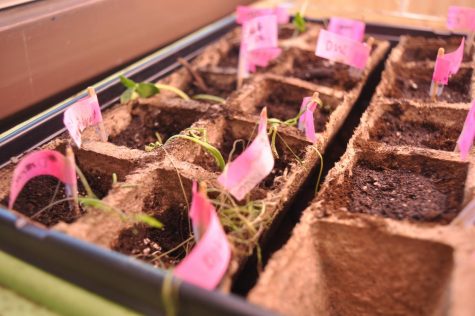 October 26, 2018
Junior Heather Bassman flicks the cap off her plastic water bottle. Rather than raising it to her mouth, she lowers it to a tray of fresh soil and seedlings, tilting the bottle to maintain a steady trickle of water over each plant. Satisfied, she caps the bottle and sets it to the side. As president of...
February 25, 2013

Filed under ENTERTAINMENT
Pickles, gnocchi and ratatouille: it all sounds like something you'd find in a first-class restaurant in Paris, but for Spanish teacher Maria Coughlin, making these complex dishes is part of a weekly routine.Coughlin has been an avid gardener for as long as she can remember, and her love of fresh frui...