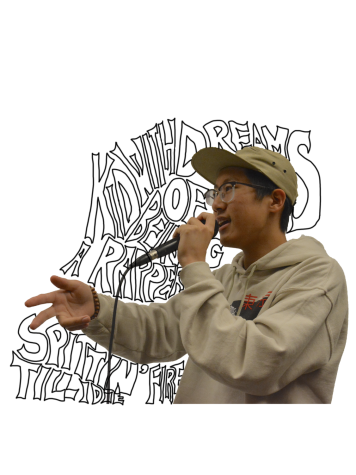 November 21, 2018

Filed under ENTERTAINMENT
t's been a while — a few hours in actuality — and the ear-splitting raps have not ceased. A multitude of people crowd around a booming speaker in Union Square Park, N.Y., otherwise known as the notorious "cypher" rap circles that gather weekly. The crowd thunders and the park re...
November 14, 2011

Filed under ENTERTAINMENT, Movies
Action! A boy wearing only shorts runs across the academic while a camera crew follows in pursuit. On Nov. 10, Film Club began shooting its first film of the year, a currently untitled "mockumentary." "[The film] is about eco-terrorists who go and run around naked because they don't wear fabrics since that harms plants," junior ...