Lakshanyaa Ganesh and Oishee Misra

September 22, 2019
t's easy to resign to dismay while attempting to stay informed about the latest news around the globe. That's why opinion editors Lakshanyaa Ganesh and Oishee Misra discuss the silver linings that emerge from the seemingly limitless "bad news" shared daily.  On episode one, they discuss the...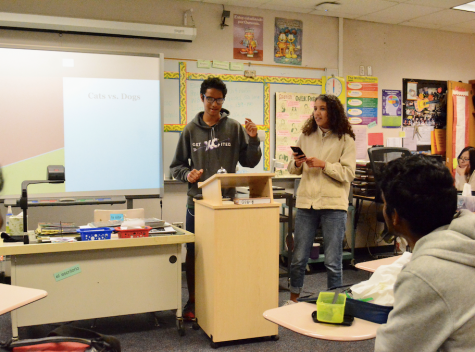 Brandon Ng and Roshan Fernandez

March 1, 2019
panish Honors Society held their first debate of the year entirely in Spanish in order to improve members' language fluency and overall speaking ability. By arguing with an opposing team, members' also had the opportunity to boost their comfort level in speaking Spanish around one another. Wh...