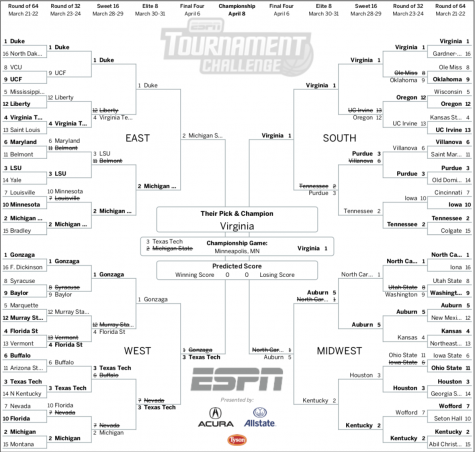 April 12, 2019
60 million brackets. $10 billion dollars of bets. Every year, the National Collegiate Athletic Association conducts the March Madness tournament with the 64 best college basketball teams in the nation. According to the San Francisco Chronicle, there is a 1 in 9.2 quintillion chance of creating what...
March 11, 2015

Filed under Main slider, SPORTS
he George Mason Patriots. The Butler Bulldogs. The VCU Rams. All are teams that have played Cinderella in the mayhem known as March Madness. Each year, one or two teams come out of nowhere and make a deep run in the tournament. It's impossible to predict exactly what teams those will be, but there ...