Glow-up culture first found its way into senior Lemon Liu's life during the COVID-19 pandemic, when she says "everyone was having glow-ups." Influenced by those around her, Lemon began to experiment with different aesthetics online. They found it difficult to fit into a specific aesthetic, but say the process of exploring external beauty helped them improve their internal confidence. 
"That was definitely positive for me," Liu said. "Because having a glow-up definitely helps you with your self expression and being like, 'This is how I want to present myself,' and other people shouldn't have control over that."
Liu's experience with gaining more internal confidence matches junior Jerry Wang's definition of a glow-up. He emphasizes that although the social media he has seen often portrays glow-up culture to center around a change in the outer self, especially comparing someone as a child to someone as a teenager, he hasn't seen much content about inward improvements. 
"Glow-up doesn't inherently mean looking much better than before, or something changed on the outside, but it definitely does relate to feelings of being more confident and having that sort of confidence in yourself that you didn't have before," Wang said. "I think that it's great how we have a lot of glow-up culture portrayed in social media. However, it would be great to see more perspective on it."
Art teacher Brian Chow agrees with Wang that a glow-up is typically represented in a change in physical and outer appearance. He adds that transforming oneself in an attempt to glow-up is powerful if the individual intends to make that change for themselves and not because of societal expectations. 
"If someone is under scrutiny of other people's opinions, criticism or external forces and feeling pressure that they should be something that they are not or something else other than who they are, then that can be very detrimental," Chow said. "In other words, be your authentic self and if your authentic self wants a hairstyle and to be fashionable, then then go for it, more power to do for yourself. But if you're doing it because other people think you should be that way, or if they are giving you some shade for not being a certain way, I think that's just ridiculous."
Liu adds that people often purchase specific products that they see others buy to achieve their glow-ups, expecting guaranteed results. However, Liu says products are catered to individuals, so it may not work for everyone. An example of this includes K-pop idols, people who have greater access to professional tools that allow them to look different on social media than in real life, thus making their beauty misleading. 
She also notes that fan pages of K-pop idols on social media exert both positive and negative influence on the concept of glow-ups. While some fan pages serve as platforms for fostering positivity and encouragement, others may prompt individuals to change themselves harmfully. 
"Some pages are positive [with] the way [it lets you] prioritize yourself and not care about or take other people's negative opinions into account," Liu said. "Like those ones are positive, but there are also ones that help you literally develop eating d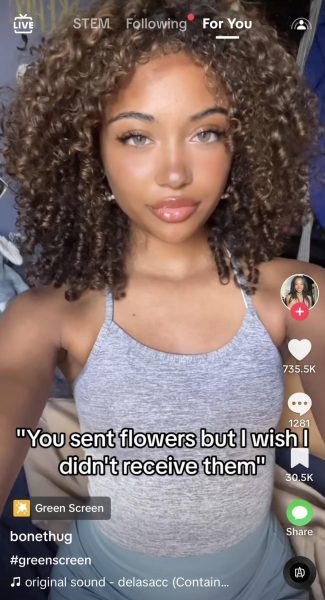 isorders."
Chow recognizes the negative effects of glow-up culture and emphasizes the importance of individuals surrounding themselves in an environment that allows them to think more clearly about who they want to be and what their next steps should be.
"There's a lot of negative noise that you have to cut through," Chow said. "It's not easy to ground yourself and figure out who you are. It takes a long process to get to that point in your life to be confident about yourself for whatever it might be, [but] you define what you want [and] realize that there's more out there that you could choose to do or not, to empower yourself that way."
Although Wang acknowledges both the positive and negative aspects of glow-up culture, he ultimately feels the most important thing is for people to find a version of themselves they are able to love. 
"Glow-up or not, you're just great as you are, and I think a huge part of it is just finding confidence within yourself," Wang said. "That comes with time, but at one point in your life, you'll just realize that you are the best you, and [whether you] glow-up or not, that doesn't really change yourself on the inside."