Committed!
Exploring the journeys of three college recruits for their respective sports
Hayden Ancheta — San Francisco State University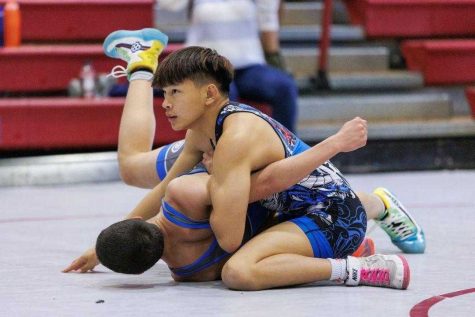 When senior Hayden Ancheta initially started his college recruiting process to wrestle, he received multiple offers from a variety of colleges and universities — Division I, Division II, Division III and junior colleges were trying to get him on their teams. For Ancheta, this wasn't a surprise, and eventually, he chose SFSU, which gave him a lot of opportunities and provided the perfect balance between all the different aspects he considered while deciding which university to attend. 
"I could possibly be competing at a world championship in a year or two years — that's one of the bucket list [items] I just want to check off," Ancheta said. "It sounds crazy saying it, but it's actually insane how the opportunity is just right there in front of me. I want to be an NCAA champion. I want to win the Olympics. I want to go to the world. I just want to experience this sport at the highest level."
Ryan Tang – Occidental College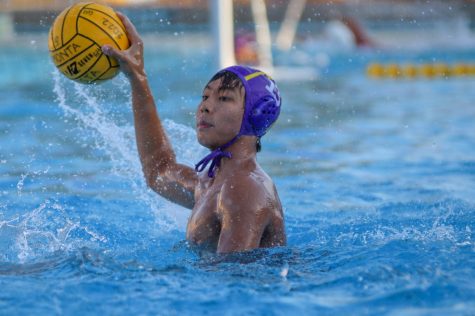 Senior Ryan Tang committed to Occidental College to play Division III Men's Water Polo, and although he wasn't initially going to pursue the sport after high school, his coach motivated him to consider it as an option. After relentlessly emailing many coaches multiple times, he found it hard to even get a response due to the coaches receiving many similar emails. Additionally, a coach from Occidental College came to watch him from Occidental College to consider him as a potential recruited athlete. With Occidental, Tang is able to both play a sport that he has been doing since he was nine years old and further his education. 
"My coach told me about [Occidental] because one of his kids went there and they loved it, so we reached out to the coach to come watch me play," Tang said. "In that game, under the pressure of being watched, I was able to play well and built a relationship with the Occidental coach."
Alexa Baxter —  CalTech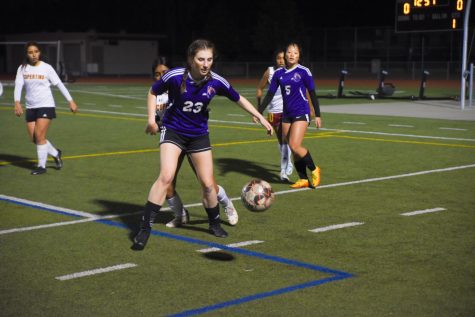 Senior Alexa Baxter chose to commit to the California Institute of Technology to pursue both her academic and soccer career. Baxter has participated in soccer every winter season for the past four years on the school's soccer team. In a last-ditch effort, Baxter emailed the Caltech Women's Soccer Coach, who came to watch her at the San Diego Surf Cup. While it was not her initial goal to get recruited to play a sport, due to the time commitment, she took up this opportunity as Caltech was rated well academically.
"Soccer is a way for me to get away from school for a little bit [and] focus on something else," Baxter said. "I also really like [the] teamwork that's playing into the sport and how everyone's working together and you can make some really good friends on your team. I don't really want to [play] soccer past college. It's not a goal of mine, but I [can] hopefully help the team to score more goals."