Switching sports
Highlighting athletes who transitioned from playing one sport to another
May 24, 2023
Alicia Lee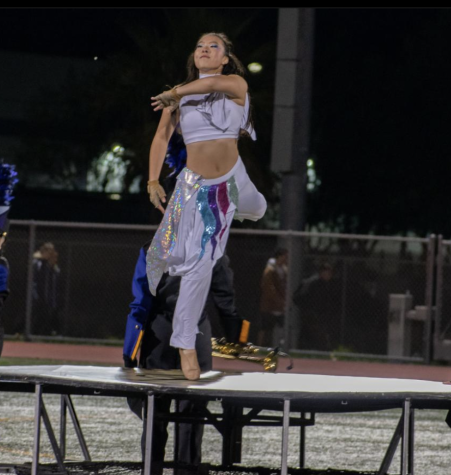 Despite dancing for over 10 years and being on the MV Dance Team for three, senior Alicia Lee decided to leave dancing for Color Guard. Although it was a hard decision, Lee says the main reason she chose to stop dancing stemmed from management issues and "it [not being] a great environment for [her]." Additionally, she was also urged by friends to join Color Guard. 
Lee's decision to leave MVDT and join Color Guard was one she thought a lot about. Oftentimes, she would think she had solidified her decision, but it wouldn't be long before she rethought her choice. While Lee felt some initial regret at the beginning of the Color Guard season, she ultimately believes it was the right decision. 
Although Color Guard has been a major time commitment for her, especially during competition season, Lee says the community she has found within the team has been extremely rewarding, as her teammates make an effort to hang out with each other outside of practices. 
"The Color Guard community exists even outside the sport," Lee said. "The mentors are a lot more supportive and care about things outside of just logistical aspects, which forms a really nice community. I'm glad I went through with this decision — I got to get closer with different people, make new connections and try out a new sport." 
Lee recognizes that although she's not on the dance team anymore, she has still remained connected to dance, as Color Guard has allowed her to utilize the technique skills she learned throughout her many years of dancing. 
"[Color Guard and dance] are similar and different at the same time because they both have aspects of dance and performance," Lee said. "But Color Guard is more equipment based because you have flags, weapons and other things. I feel like I liked both and I still like both, it's just that [Color Guard] is something different."  
Ethan Lu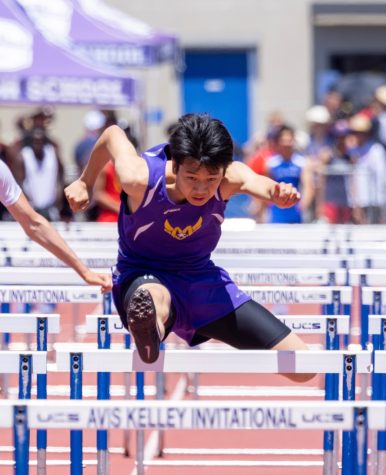 During quarantine, junior Ethan Lu lost the motivation to continue playing soccer since he wasn't able to practice with his teammates. By the end of quarantine, even though a lot of his teammates went back to playing soccer in person, Lu didn't since he was out of practice. Instead, he chose to pursue track and field, which was an easy transition since he was already training for it. 
"After I quit soccer, I dedicated a lot more time to running track, and then during my freshman year season, I wanted to improve and that was why I started getting really into track," Lu said. "[After quarantine] restrictions were lifted, the school track team could start training together again and start meeting. That was when I started — [it] was good timing, because it was my first year [at] school and I got lucky [since] I could run in the track team." 
When Lu quit soccer, he already knew he would enjoy track, as track was also a way for him to stay fit and continue his passion for running. In track, Lu was able to monitor his improvements very regularly and know when his times were improving. While the teamwork aspect made soccer less tiring for Lu, it also made it harder for him to monitor his improvements. Even when he was improving at soccer, his team as a whole might not have improved, which he found disheartening.
"From the beginning, I've just enjoyed running track, but I wouldn't say there's any certain moment that really made me think that track was the right decision," Lu said. "It's just everything — it's always been fun." 
Sravik Sajja
After struggling to juggle two sports at the same time, sophomore Sravik Sajja's parents asked him to pick between playing basketball or baseball. Ultimately, he chose to quit basketball and commit to baseball. 
"Baseball felt more natural to me," Sajja said. "My family was mostly cricket players, so baseball just came naturally to me and I was better at it."
Sajja discovered his passion for baseball when his parents signed him up for T-ball when he was younger, and he has continued to play baseball since. In his 10 years of baseball, Sajja's favorite memory was when his baseball team had the opportunity to compete in New York in Cooperstown and ended up placing third. 
Sajja's passion for baseball did not change the fact that he still enjoys playing basketball recreationally since he misses the faster pace and more aggressive aspect of the sport. He enjoys the team aspect of both basketball and baseball since he prefers playing a sport with other people and being able to learn and celebrate with others.
"You can enjoy [basketball or baseball] with other people," Sajja said. "[As] I said before, in a sport like tennis or badminton, you're learning by yourself and you are going [to] celebrate with yourself, [but] it's more fun to [play] with other people."