AJ
March 23, 2023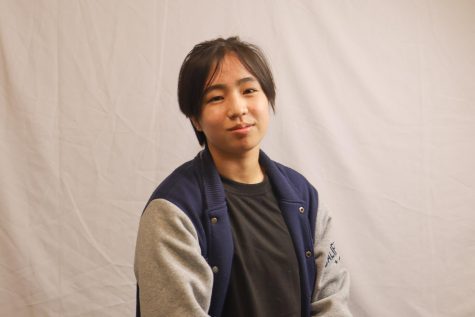 It was a dare from their brother that prompted senior AJ to chop off their long strands of dyed hair. When their hair was longer, they would occasionally dye it pink, purple and other colors — it was an outlet for experimentation and was more or less an afterthought due to a lack of attention they gave it. 
But when Jiang arrived at school with their new hair, they faced some questions they didn't expect. 
"After I cut my hair, everyone else was like 'What are your pronouns? What's your gender identity?" Jiang said. "Before I cut my hair, I never thought about gender. No one ever asked me about gender. I had to think about what my hair meant to me a lot more because other people noticed it."
Jiang says it's inevitable to judge someone based on their appearance, especially their hair, and Jiang's short hair seemed like an "anomaly" to others, which raised these questions. Although Jiang believes that outward appearance should not be used to make assumptions on a person's gender, they find that it is often hard to avoid judgment due to the limited amount of time that people spend with others in social situations. 
However, the new hair style became something that Jiang was able to identify more with because it served as a better representation of how they wanted to present themself to everyone. While Jiang's hair started carrying more importance to them, it is still something that they do not take too seriously.
"It's fun when people don't treat their hair with so much reverence [and] they get to try out random styles," Jiang said. "Experimentation [with hairstyles] is valuable because you may find that you like your original one. And then if you don't, it's just hair. In three months, it's going to look exactly the same as it did before."