MVHS alum '92 Shama Hakim Mesiwala appointed State Appellate Court justice
Exploring Justice Mesiwala's journey from MVHS to her newly appointed position
Justice Shama Hakim Mesiwala was confirmed onto the California Third District Court of Appeal on Feb. 14 by the Commission on Judicial Appointments. Following her nomination from Governor Gavin Newsom in Dec. 2022, the commission — consisting of Chief Justice Patricia Guerrero, Attorney General Rob Bonta and Senior Presiding Justice Ronald Robie —  confirmed Mesiwala unanimously, making her the first South Asian and Muslim woman on an appellate state court bench in California. She will fill the vacancy made by the retirement of Justice Coleman A. Blease. 
Raised in Cupertino, Mesiwala graduated from MVHS in the class of 1992. Reflecting on her experience in MVHS, she believes her time there has played an integral role in the success of her career.
"Unequivocally, for me, there was no better experience to prepare me for the rigors of being a judge," Mesiwala said. "It was an environment where I surrounded myself with people who wanted to learn and grow and they challenged me and supported me."
After graduating, she attended UC San Diego for her undergraduate degree and received her law degree from UC Davis. She became an attorney at the Office of the Federal Public Defender in Sacramento and the Central California Appellate Program, where she represented underprivileged defendants. She went on to work as a research attorney for nearly 13 years at the California Third District Court of Appeal, where she is now an associate judge.
"It feels like I'm coming home," Mesiwala said. "I knew almost all of the justices. I also knew most of the attorneys who worked for the court [and] almost all of the other staff members, so it felt like I was coming home to my family."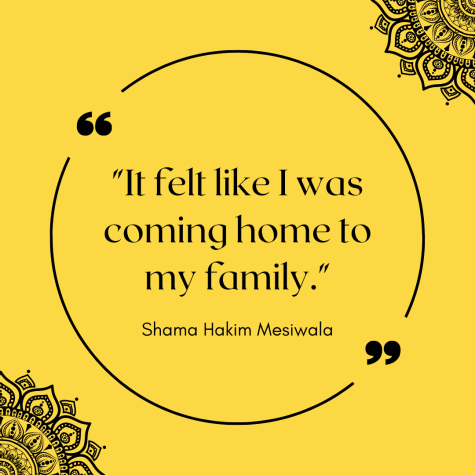 Shifting her aspirations from being an attorney to a judge, she pursued a commissioner role before being selected by Governor Jerry Brown to become a trial judge. Throughout each position, she believes she gained the knowledge that has enabled her success today. 
"[Each position] all cumulatively added up to making me prepared for this," Mesiwala said. "Every single one of those jobs set me up for becoming an appellate court justice, even though at the time I could have never imagined it."
As a trial judge, Mesiwala was put through strict vetting processes before being nominated by Governor Gavin Newsom. These processes ensure that the candidates chosen by the governor are "not just competent, but [also] ethical and don't have anything problematic in their background." While going through the process, she  recalls  the experience as being challenging.
"It requires you to make yourself vulnerable for people to vet you not just as a professional, not just as a lawyer and judge, but also you as a human being," Mesiwala said. "[They have] to make sure you're an ethical human being, somebody they would want to be able to sit in judgment of people on cases."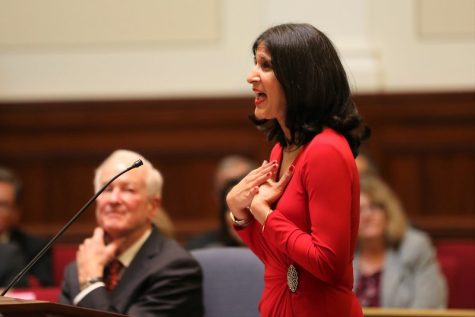 After passing the vetting process, she was officially nominated for the position and eventually confirmed into the position during a hearing on Feb. 14, a ceremony that she remembers with fondness. 
"It was the happiest day of my life," Mesiwala said. "I had worked as an appellate attorney for almost my entire legal career before becoming a judge. And so for years, I appeared before Justices of the Court of Appeal. Never did I imagine, when I was arguing cases before them, that I would one day be sitting behind the bench as one of them."
With this confirmation, Mesiwala becomes the first South Asian and Muslim woman on an appellate state court bench. She believes this is a result of California's growing effort to represent not only South Asians but all minorities in court.  
"What's happening is, because our state values diversity at all levels, we are now seeing people like me and all different types of others promoted into positions that we never had access to," Mesiwala said. "It's more broad than just being a South Asian woman or a Muslim woman. It really speaks to the value of diversity on every level, at the highest levels of state government."