Exploring the effect of CAASPP on FUHSD students and staff
Examining the process of developing changes to the CAASPP schedule
The California Assessment of Student Performance and Progress is a standardized assessment taken annually by students from third to eighth grade and in their junior year of high school.
Every year, MVHS juniors take the test over three days, with each day allocated to language arts, math, or science. Last year, the CAASPP was held from March 21 to March 23, with a few hours allocated from each school day to administer the test. However, recently, the FUHSD board considered adopting a few changes to the schedule.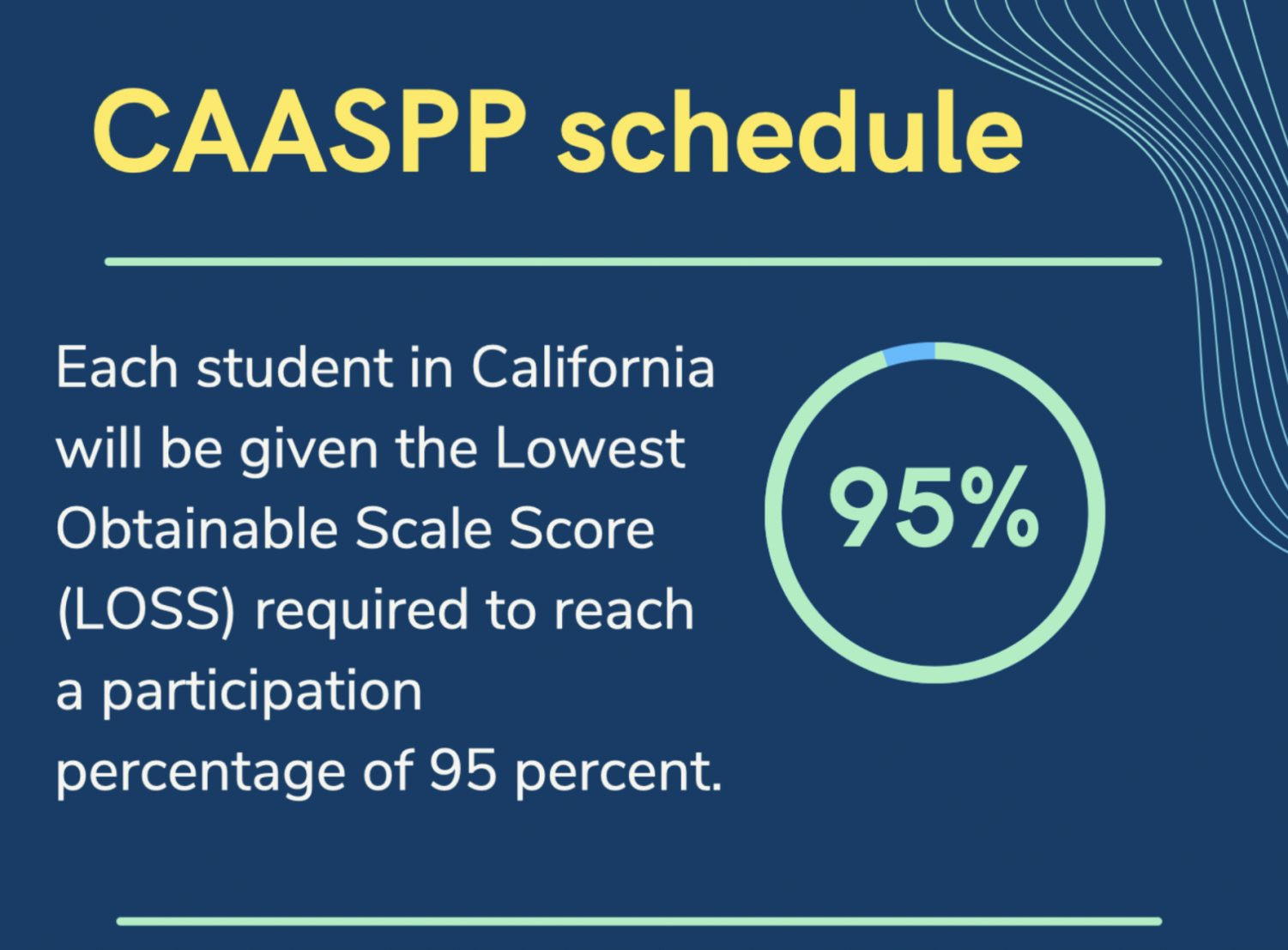 "We proposed a testing model [where] English and Social Studies [teachers would] administer the test [during their class]," FUHSD Coordinator of Data and Assessment Denae Nurnberg said. "For the most part, we would be able to accommodate [the new testing model] pretty systematically and with ease."
The proposed changes didn't sit well with many teachers, who felt the schedule would only take time away from humanities classes.
"I was pretty frustrated because over the past years and also with the pandemic, there's already been a diminishing or stripping away of a lot of things in the curriculum," Literature teacher Vannessa Nava said. "To decide, 'Oh, Humanities can get a week deleted or removed from what they're doing; that's fine,' felt like an additional slight against our disciplines, [which] reinforces a lot of the STEM focus of this school."
In response to the new proposal, the MVHS English department teachers reached out and rebutted the schedule change. This refusal was facilitated by English Department Lead Julia Satterthwaite.
"She was privy to these conversations, so she saw it coming through or down the pipeline, and she knew that this would impact junior teachers and the humanities specifically," Nava said. "She drafted a really compelling argument and rebuttal against that decision and shared it with the junior teachers."
Junior Medha Singamsetty agrees with the English teachers' frustration with the schedule change and exemplifies how the decision's disregard of humanities classes accedes MVHS. 
"I think [it] is pretty reflective of Monta Vista as a whole because it's a very stem-focused school, and people tend to sideline the humanities," Singamsetty said. "I appreciate the humanities teachers, and I think that the original schedule was probably the best way to vote in the first place."
Upon the teachers' critique, the board proposed a new schedule that spreads the test across math and science classes as well as English and Social Studies. However, the new model also didn't receive much approval either due to its interference with mixed-grade math and science classes.
"Some of the [teachers] didn't like [the schedule] as much as the [FUHSD] leadership, so they kept bringing it back up," Nunberg said. "At some point, we [realized] we just need to get kids tested, and so
 [We are] likely to move back to the three-day testing model, and everybody seemed fine with that."
The change in the testing schedule was made to help the school meet the 95 percent participation rate required to prevent incomprehensive assessments of the schools' scores. But, the challenges of a 95% participation rate were not immediately apparent but rather in the subgroups and various socioeconomic groups of students in our FUHSD schools. In recent years, the state of California has adopted a more punitive scoring model in which scores are split based on students' socioeconomic status, ethnicity and other factors. For participation, If the 95% threshold isn't met, the school's ranking in each of the categories is determined by adding the lowest possible score to make up for each missing student.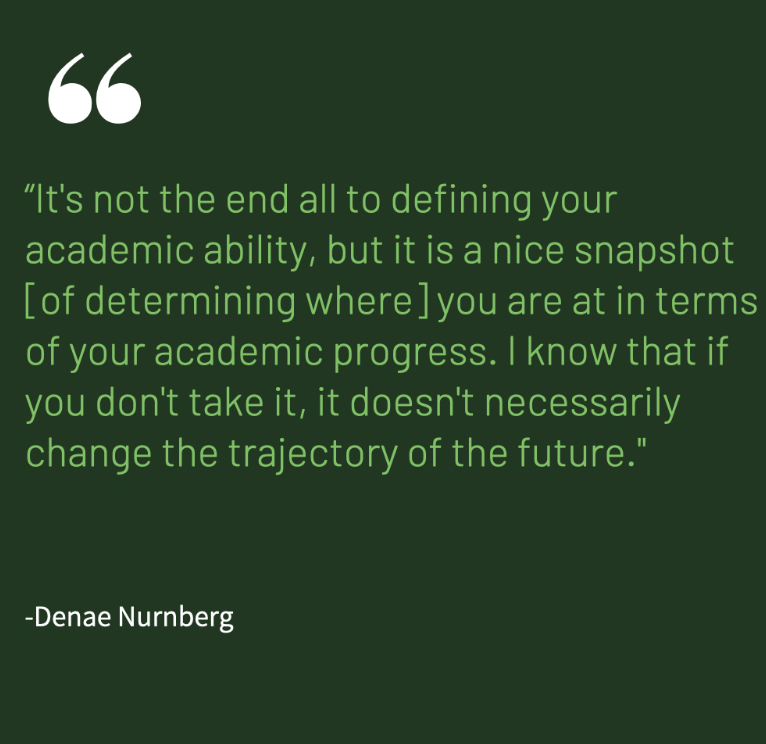 "[That] moves our placement level fro
m medium in some of our subgroups to low," Nunberg said. "It is not an accurate reflection of [what] students are capable of doing. We were in fear of this effect happening, and it did happen in several different areas of our subgroups across our district."
The district believed having the CAASPP test during the school day would increase the participation rate and thus prevent FUHSD schools' scores from failing to represent students' true capabilities. However, many students believe that the CAASPP is not an accurate representation of their intellectual abilities to begin with.
"I think it's not a useful metric of students' learning," Singamsetty said. "It's a waste of time for us, especially because it takes away from the [class] time we could have had."
CAASPP isn't the final marking to define a student's abilities, Nunberg continues to stress its importance to the school as a whole and as a possible metric that reflects students' progress. 
"I think that it can be a measure of your academic progress," Nunberg said. "It's not the end all to defining your academic ability, but it is a nice snapshot [of determining where] you are at in terms of your academic progress. I know that if [students] don't take it, it doesn't necessarily change the trajectory of the future. [It's] hard for us as a school system to be able to compel students to understand the importance of it."