Boys Basketball defeats Lincoln High School 58-37
Matadors dominate throughout the whole game
Varsity Boys Basketball dominated Lincoln High School 58-37 on Tuesday, Dec. 13, in its second non-league game. With three-pointers from three of their players, the team maintained a strong lead throughout the game, which sophomore Stanley Du says is new for the team.
"We came out harder than we normally do," Du said. "That helped us because normally we start slower, and we have to fight [to get] back in the game, but today we had the momentum the entire game."  
MVHS managed to keep their lead throughout the entire game, and although it seemed as if LHS would make a comeback in the third quarter, senior and shooting guard Itai Lavi scored a three-pointer at the end of the fourth quarter, ultimately securing the win. 
Lavi credits the victory to the team's improved chemistry and communication, which he says helps to ensure the success of its plays.
"Today, we had great morale on our team," Lavi said. "We like getting touches with each other, [such as] high fives, fist bumps, etc. We did a good job of that today, [and] you know, the teams that touch more win more." 
Despite the team's strong performance, Du admits that there is still room for improvement and says there were "a bunch of turnovers." He believes the main thing the team needs to focus on is to make sure that the ball is in their possession and to "get into our sets a little better."  
However, Lavi still says this game was a step forward from their last, acknowledging that MVHS was able to get more rebounds and play better defensively. 
In addition to defense, Lavi also says MVHS's offense also improved. He says calling for plays allows everybody to get in the game, which increases team chemistry.
"In general, our team is always lifting each other up," Lavi said. "If we miss a play, everyone's always encouraging the player to take the next shot, like keep going. We're always encouraging each other, [and] I think that really helps."
About the Writers
Pranati Kotamraju, Staff Writer
Pranati Kotamraju is currently a junior and staff writer for El Estoque. In her free time she enjoys reading, hanging out with friends, and listening to Taylor Swift.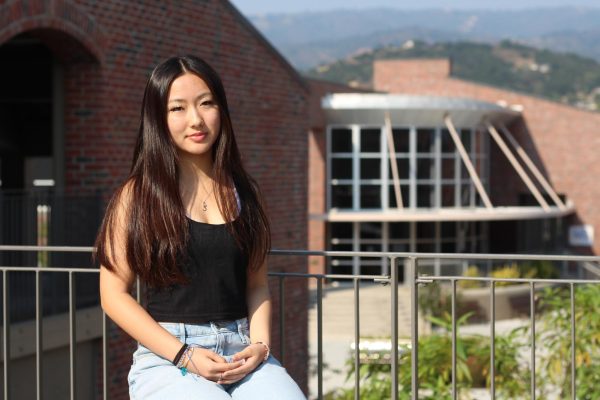 Stephanie Zhang, Staff Writer
Stephanie is currently a junior. In her free time, she enjoys listening to her many playlists, binge-watching entire shows at once and spending time with her friends and family.