Girls Soccer defeats Capuchino High School 7-0
Matadors dominate in their second game of the league season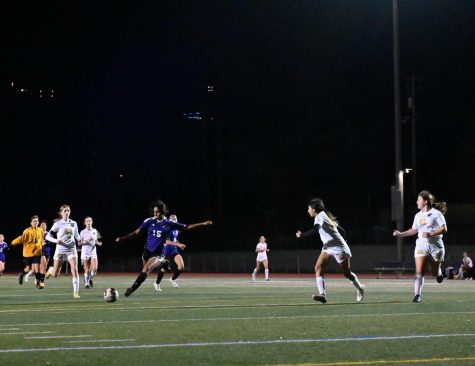 Varsity Girls Soccer defeated Capuchino High School in a dominating 7-0 victory on Wednesday, Dec. 8. While the team won by a large margin, senior and right winger Maggie Du says the team had a rough beginning, as the game began with a low intensity. 
"It always takes us 20 or 30 minutes to really get into the game and get into a groove before we can start making passes like we're used to," Du said. "If we play against a strong team and aren't able to play at our best immediately, we won't have as much success as we did today."
However, the team bounced back during the second half scoring six goals and preventing CHS from scoring. Senior, captain and left winger Ishita Pesati attributes this improvement during the second half to conversations with the coach at halftime about how the team could improve its play.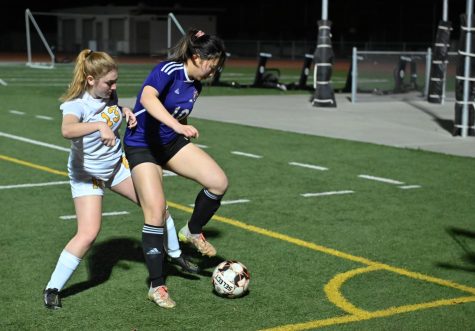 Senior and midfielder Justine Garcia says she was able to score three times in the second half because of her team's support. Garcia and Pesati both attribute the scoring increase to communication that the team exhibited during the second half. 
"[In the] second half, we really picked it up," Pesati said. "We started communicating, switching the ball, finding passes and moving around so those passes were available."
Garcia sometimes saw that the team was playing with lower intensity, but was consistently able to pick the intensity up. Pesati says she was able to help push her teammates to communicate better by yelling with other players across the field to point out possible improvements and encouraging them to speak up if they felt uncomfortable doing so. 
Being one of the first games in which they all played as a team due to illness and club soccer seasons during the beginning of the season, Garcia believes that the team performed very well. Because of this, she is hopeful for the upcoming season.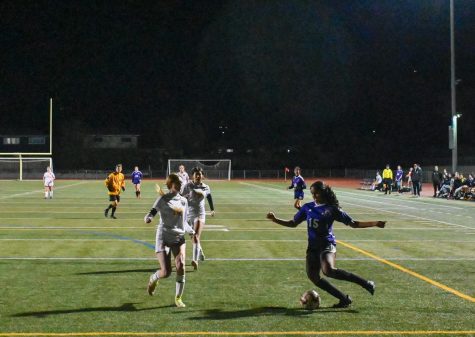 "I'm just really excited for this season," Garcia said. "I think we have really good players here and I'm hopeful for a successful season."