Transitioning from Junior Varsity to Varsity
Athletes share about the differences between JV and Varsity teams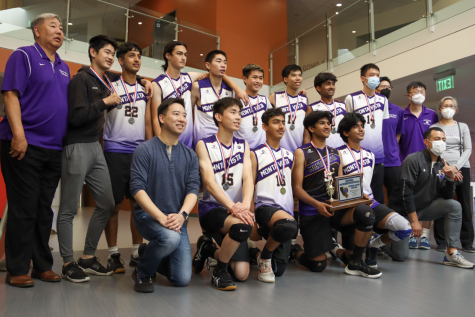 Transitioning from Junior Varsity to Varsity can be a challenging experience for many athletes, involving the need to adapt to a new environment and a change in team dynamics. For most sports at MVHS, there is a Varsity and a Junior Varsity team, where most players are underclassmen on JV and upperclassmen on Varsity. Occasionally, exceptional underclassmen are placed on Varsity or are moved up to Varsity during their sports season.
Sophomore and volleyball player Praneel Shah's coach decided to place him in Varsity Boys Volleyball his freshman year after observing his serving skills in Junior Varsity. As his coach, he believed that Shah had potential and wanted him to gain experience. After being pulled aside during practice, Shah's coach told him to start practicing with the Varsity team, leading him to play on the team through the end of the season and for CCS.
"I was hesitant [at first] because I didn't know these people," Shah said. "A lot of my friends are on JV, so it was hard to transition initially, but over time, I feel like the chemistry did grow, and I was able to make some good connections."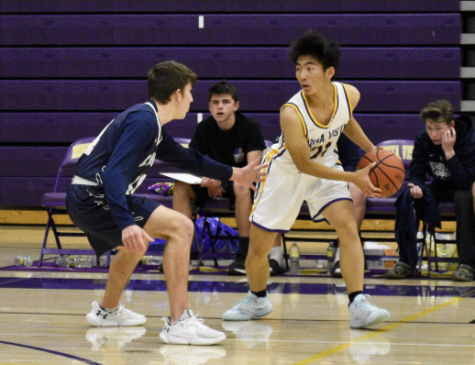 On the other hand, sophomore and basketball player Stanley Du also transitioned to Varsity during his freshman year, but was already familiar with the players on Varsity. Therefore, he found he was able to adapt quickly.
"Once you're on Varsity, your role changes, and you aren't going to be the best player always," Du said. "There's a lot of different people; it's a different team, and you have to get used to that. The players are very different, so you have to get used to the community."
In addition to the changes in roles, Du says he might not have as much playing time on Varsity as he had on Junior Varsity, a sentiment that Shah also addresses, claiming that less playing time was a sacrifice that accompanied playing on Varsity. 
Freshman and field hockey player Monisha Preetham who transitioned to Varsity before the JV and Varsity teams merged, finds the outcome mattered less in Junior Varsity than in Varsity, and games were more fun since "there was less pressure because [the] scores don't really matter." As a result of the increased pressure to perform better in Varsity and the difference in skill sets, Preetham highlights the differences between the team practices.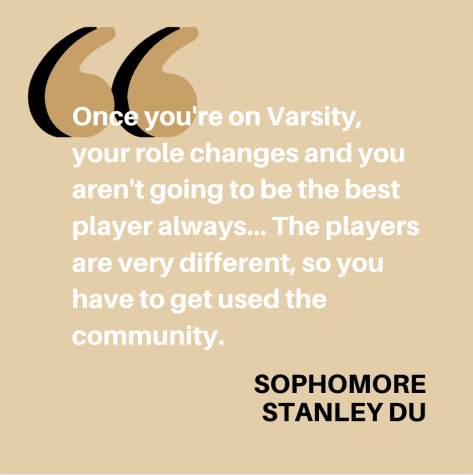 "On Varsity, we worked specifically on some drills, and in JV when I used to practice with them, we did a lot more basics because there were a lot of new people," Preetham said. 
Du agrees that the practices between JV and Varsity are different, especially noting that coaches are more serious in Varsity. 
Due to the changes in the practice environment, Shah found the need to adjust to fit in with his new teammates in Varsity because he was "slower" compared to them. However, as he had experienced teammates to support him, he believed that he was able to improve immensely as they pushed him to be better.
"I feel like the Varsity team has much more discipline," Shah said. "Maybe [it's] because we had four seniors on that team. They've been playing for so long [and are] also playing club volleyball. They knew what it took to win."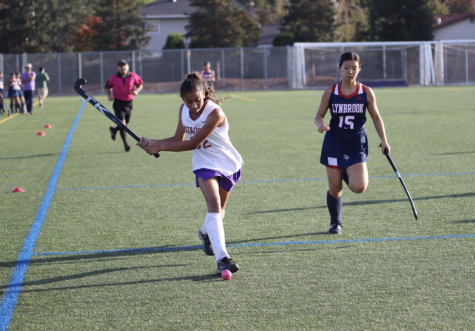 Being able to play with skilled and knowledgeable teammates on Varsity, Shah is grateful that he was moved up as he gained many role models to look up to, highlighting his experience on the Varsity team despite the difficult transition from JV. 
"I've learned from a lot of great people," Shah said. "They've all been good role models. They helped me play volleyball [better] and increased my confidence.