You & me
The story behind students' and staff members' first best friends
November 16, 2022
Clara Fan & Kiana Mark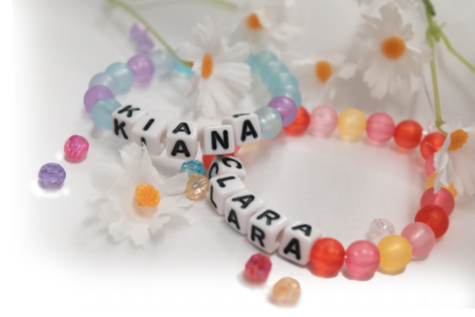 When sophomore Clara Fan couldn't hobble on her broken ankle any longer, her best friend, sophomore Kiana Mark, carried her on her back and sprinted up to the MVHS field to watch the sunrise. Surrounded by the fruits, cupcakes and miso soup they had prepared, Fan, Mark and two of their other friends sat on cozy blankets as they watched the sun peek over the horizon. 
Although Fan and Mark knew of each other from a mutual friend early on, they attended different elementary schools and didn't have the chance to meet until sixth grade at Kennedy Middle School, where they saw each other every day as they had the same classes. Fan and Mark bonded over squishies, got ready at each other's houses for their volleyball games and drank boba together afterwards. Mark believes that their friendship began because they had compatible personalities and "just clicked." 
Aside from being able to laugh together and confide in each other, both Fan and Mark are athletes — Mark plays volleyball and Fan plays soccer, basketball and track and field. They are both able to understand each other's priorities, relate to each other's busy schedules and rant about team drama. Although they have practice every day and can rarely see each other after school, they still find time to show their support by watching each other's games.
"We can't talk to a lot of people at our school about our sport …," Fan said. 
"… because they just wouldn't get it," Mark said. "I share stuff about my team drama because [she isn't] on the team and Clara can share stuff about soccer with me because I'm not on the team either."
For Fan and Mark, arguments are not personal and don't last "more than five minutes." Communication is important to them and has played a key part in strengthening their friendship.
"If we disagree about something, usually we just don't talk about it …," Fan said.
"… or we just bicker back and forth," Mark said.
"But it's not an argument that's personal …," Fan said.
"… it's just about silly stuff [and it's] not a deep argument," Mark said.
Even though they no longer talk about squishies, Fan and Mark now bond over things such as sports, clothes and social media. Although they don't always share classes, they find time to talk during brunch, lunch and tutorial. Outside of school, they always text each other and FaceTime to do homework or discuss urgent topics.
"[We] just [value] each other," Mark said. "All the experiences, the ups and everything [else that] I get to share with Clara is so much fun."
Melissa Gonchar & Anika Shrivastava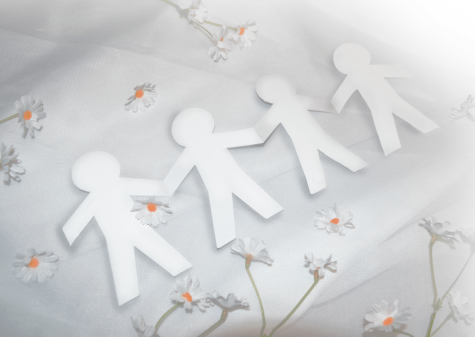 Sophomore Melissa Gonchar couldn't believe her eyes when she saw junior Anika Shrivastava walking towards her, holding a tiny white cake with the words "Happy Birthday" written on it with a swirl of frosting. However, her surprise quickly shifted to amusement as Shrivastava immediately started smearing vanilla frosting on Gonchar's face, which destroyed the cake and left the writing on it incomprehensible. Uncontrollable laughter lit up their faces as they demolished the cake with spoons from the school cafeteria. To this day, Shrivastava remembers this moment as one of her fondest memories, because she was finally able to show how special Gonchar was to her. 
Gonchar and Shrivastava met on the first day of school in Gonchar's freshman year — while other students were running around with their friends, both Gonchar and Shrivastava nervously stepped into their business classroom alone, hoping for a fresh start. Shrivastava had recently moved to Cupertino because of her dad's job, her family leaving everything behind in Georgia. On the other hand, Gonchar had lived in Cupertino for a couple of years, but she eventually lost touch with her old friends due to COVID-19, and also entered high school with a clean slate. 
It was by chance that they both ended up sitting next to each other in class, but they instantly clicked — bonding over different tastes in music, their cultures and helping each other with their homework. 
"I was really worried about not making friends," Gonchar said. "And then I [came] to business class and met Anika, and I think our friendship just sprouted from there, and I got a lot closer to her."
Gonchar specifically recalls both of them desperately trying to contain their giggles in class when she introduced Shrivastva to a hardcore rock band named Fear Factory. Their friendship swiftly developed, from doing business presentations together to sitting at lunch together every day, and Gonchar believes that they were able to become closer in a short period of time. 
Shrivastava agrees, saying the little moments in getting to know each other is what encompassed their friendship and made it stronger. 
"I think all the small moments come together to form a relationship," Shrivastava said. "And I think it'll be fun to think about them when we're both older, [as] they make really good memories for the both of us."
Even though some things have changed — they no longer sit just with each other as they have evolved into a 11 person friend group — some aspects of their friendship will always stay the same. A year later, both of them still sit together in marketing class just like the day they met, and they FaceTime each other regularly. Shrivastava believes that no matter how much things change, Gonchar and her will always share a unique bond. 
"I think our personalities [are similar] because both of us can be weird around each other and we can do lots of funny things," Shrivastava said. "At the end of the day, I feel comfortable doing whatever I want around her."