Dealing with unconventional grief
Students discuss the impact of instances of loss on their lives
Agnes Wang: Childhood toy
Even after nine years, junior Agnes Wang vividly remembers losing her favorite childhood toy when she was in second grade — a yellow glow in the dark bouncy ball with a smiley face on it. Shopping with her mom at Marina Foods, Wang recalls bouncing the toy around the store before her mom accidentally kicked it away. Although they walked around the store multiple times searching for the ball, they were unable to find it. Wang only fully registered that she had permanently lost the toy once she left the store and reached their car, after which she spent the next few days crying over its disappearance.
She had selected the toy from her second grade teacher's prize box after cashing in the stamps she received for good behavior. Wang remembers the ball as her "only source of entertainment" when she was younger since she could not access the Internet, holding fond memories of bouncing it against the walls of her room and carrying it with her everywhere she went.
After losing the ball, Wang accompanied her mom every time she went back to the store in hopes of finding it. When she described the situation to her friend, her friend used her own stamps to give her a blue version of the same ball from the prize box, which comforted Wang but could not replace the sentimental value of the original. 
"Sometimes if I'm on Amazon and get bored, I try to search for the exact same bouncy ball, but I just can't find it," Wang said. "Any bouncy ball I have these days is, I feel like it's never gonna compare because that one held held such a special meaning to me back then [when] I loved it so much."
Ethan Lu: Pet rabbit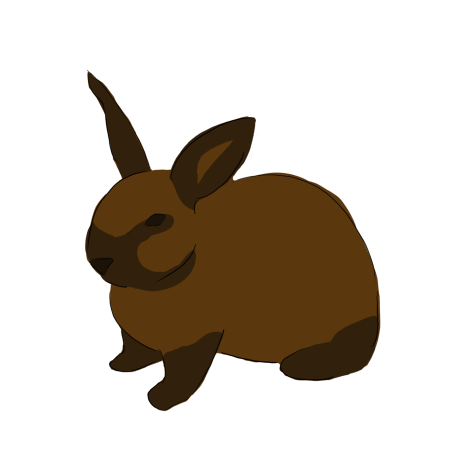 Sophomore Ethan Lu remembers the shock and sadness he felt when he discovered that one of his pet rabbits, Sugar, had been killed by a cat while playing in his backyard. Lu's family had adopted Sugar and her sister, Snow, from family friends during quarantine. His family's everyday routine was to let the rabbits outside to play before bringing them back in at night. On this particular night, however, only one of the rabbits returned, and when his family went outside to look for the other, they found the rabbit's body in the yard and a cat running away. 
All of Lu's family members spent time with the rabbits and referred to them as "little sisters" in Chinese. He still feels sadness surrounding the loss, although he has moved past the initial shock of the tragedy.
"Everyone in our family was pretty attached to [the rabbits, and] we always played with them," Lu said. "I'm more protective of [our other rabbit Snow] now. I check on [her] outside more often and, whenever I can, I go play with [her]."
Hiranya Sundar: Familial loss 
After her grandmother passed away, senior Hiranya Sundar remembers experiencing the loss of her grandmother through her mother's grief rather than her own. Due to her limited interactions with her grandmother, she describes the feeling as an "echo of a loss" and "secondhand grief" that left her feeling guilt and confusion over not knowing how to react. 
Sundar views her confusion after the loss as an example of how she feels distant from her family members in India. Although Sundar connects with her Indian heritage through cultural and religious activities like playing the veena and singing classical Karnatic music, she feels disconnected from the everyday culture of India. She describes experiencing a sense of "familial loss" due to living in the U.S. and being isolated from her extended family in India.
"[Being isolated from extended family feels like] you're missing something, but you don't know what you're missing," Sundar said. "So you're just like, 'Should I talk more [with my extended family]?' [But] even if you do want to talk more, you don't know the language. You don't get the same familial experience as people who have grandparents next to them. It's a familial bond that you just don't have."
Avani Kalari: Vacation photos
During her family's trip to Italy and Greece during summer vacation in 7th grade, junior Avani Kalari remembers her excitement over having her own phone for the first time, which allowed her to document the trip through photos. However, after changing her password multiple times on a train ride to her hotel in Athens, she forgot her password and was forced to reset her phone, losing access to the photos she had taken.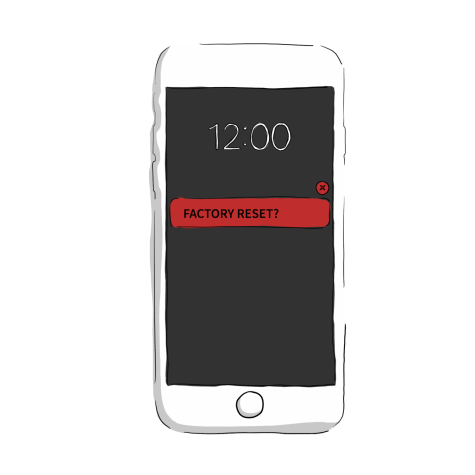 Kalari notes that she takes the most photos out of her family members and uses pictures as a way to capture moments that are special to her. She viewed the trip as "really special" since her family usually went on road trips within the U.S. and it was her first time visiting Europe. Now, she is only able to remember the trip by the small amount of photos that her family took on their shared digital camera.  
"I have a pretty bad memory when it comes to remembering things on my own without other people jogging my memory, [and photos] serve to remind me about my life," Kalari said. "I was pretty sad that all the photos were gone because then I wouldn't remember the trip very well. But [I still remember the trip] by the few photos we have left, so it's OK."