Remembering Stacey Cler
Celebrating the life of English teacher Stacey Cler
Literature teacher Stacey Cler could never sleep very well, and sometimes, in the late hours, she would receive phone calls from art teacher Jay Shelton. Shelton met Cler in 2002, and she quickly became the butt of his jokes, his dog's favorite person and the only person that could come even close to beating him in Scrabble. 
"I have a tendency to veer to the people that are marginalized," Shelton said. "I was a really weird kid — still am — and I would look for that other strange kid and go, 'That's my friend.' Stacey was a little bit of an oddball, and that's why we got along here."
Cler began working at MVHS in 2000 and "made great contributions to the English department, shaping the way courses are taught with new ideas, creative projects and leadership through action," according to a schoolwide email commemorating her life written by her colleague, literature teacher Jireh Tanabe.
Junior Kayla Chang met Cler in her freshman literature class. However, they didn't get close until Chang started dropping into Cler's Zoom office hours during the pandemic. She explains that those daily interactions with Cler are the most painful reminder of her absence.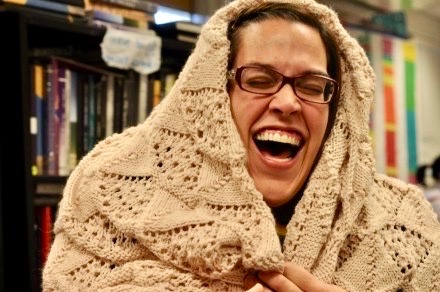 Cler passed away on Monday, Nov. 1, 2021. She had been in and out of the hospital because she struggled with physical disabilities and chronic pain throughout her life, though she hoped to return to school this year. In spite of her struggles, Shelton emphasizes that Cler thought of her students constantly, and would instruct him to check up on them, even while in the hospital.
"She had told us that she was getting a minor brain surgery," Chang said. "And I remember thinking, 'That's such an oxymoron,' — 'minor' and 'brain surgery' don't belong in the same sentence. I remember being really worried. But she comforted my friend and I and she was like, 'I'll be fine, it's not my time yet.' And I wish that I had gotten to check in with her one more time because she was so selfless and comforting and kind."
Junior Nicole Ni admired Cler's resilience and compassion because they taught her to utilize her "maximum power" to have a positive impact. Ni, who was in Cler's literature classes for both her freshman and sophomore year, remembers feeling "self-conscious" about not "fitting into American society." But it was Cler who empathized with her struggles, stood up for her and inspired her to be confident.
"The thing I [most] miss about her is that she was really good at [recognizing] other's emotions," Ni said. "Since she's no longer here, I feel like the students need to find extra help because when we're facing emotional barriers, the majority of us won't reach [for] help by ourselves because we're afraid. But she's the kind who'll tell you, 'Don't hesitate to ask for help.'"
Both Shelton and Tanabe admired Cler's unique ability to recognize the students who were struggling and empathize with them — it is her constant support that Chang and Ni say they will miss about her most. Cited constantly as a good friend, an inspiring colleague and a compassionate teacher, Cler left a lasting imprint on those she touched.
"The kids that get attached to her are kids that needed somebody they could take care of and somebody that would take care of them back," Shelton said. "She was really good with the kids and I don't think enough people realized and gave her credit for someone that's in constant pain. When kids got to know her, they really liked her — she cared a lot about them."