The Class of 2023: Juniors jump forward
Juniors have high expectations after an increase in participation and organization
"Juniors jump forward" is the phrase that junior and Class of 2023 secretary Itai Lavi uses to describe the Class of 2023's Homecoming preparations, representing its newfound organization and spirit he says it lacked in freshman year.
"Times have changed, and we're actually doing a lot better now," Lavi said. "I think we're way more organized. We've done better as a class, getting people to join, [and] I think a big part is [that] we're having a lot more fun this year. I think we're more prepared this year."
Lavi says one of the main issues from his freshman year Homecoming was the lack of participation and understanding of the expectations for the week-long event. Junior and dance head June Wang agrees — during her freshman year, there was an issue of people "not really being aware of what Homecoming was."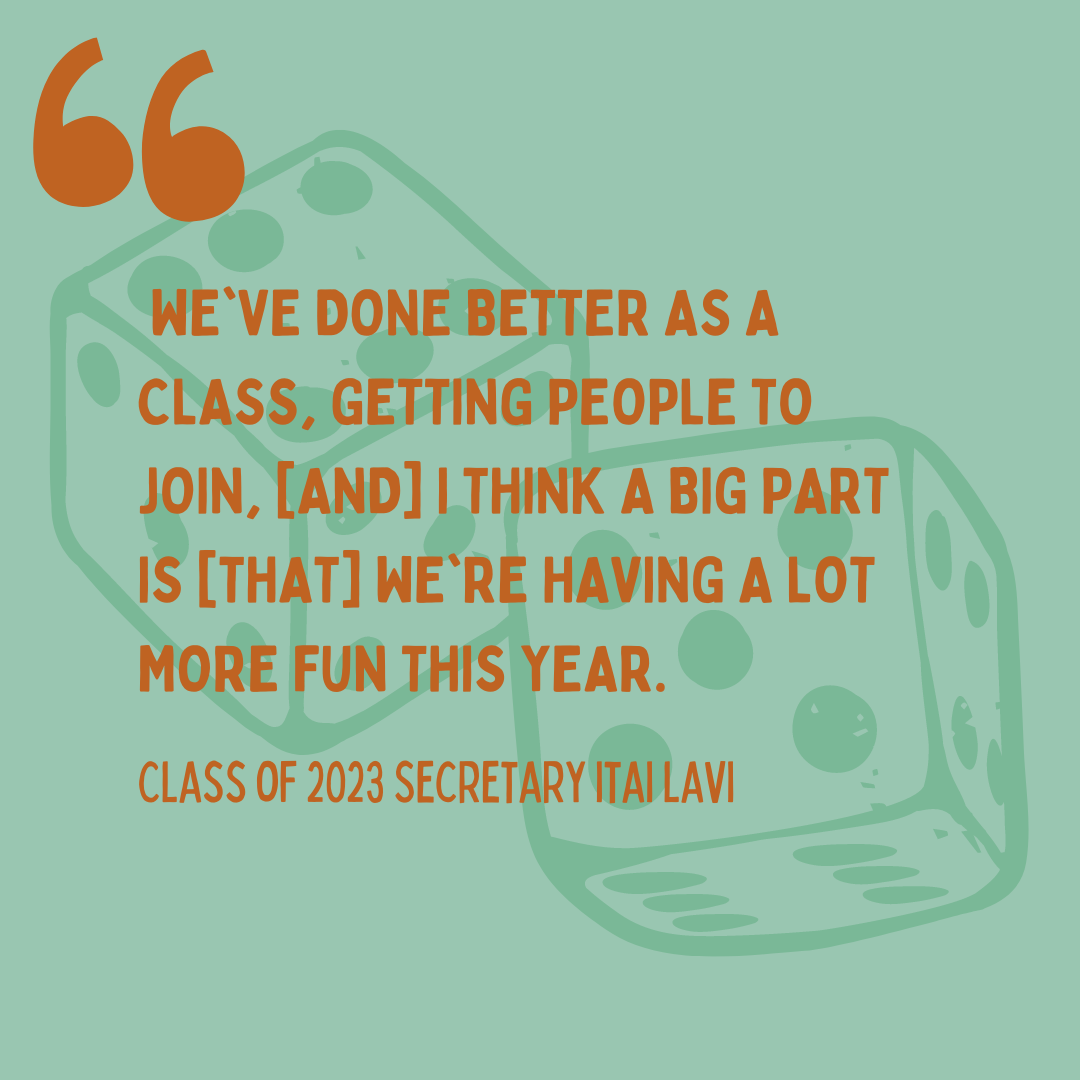 Two years later, Lavi has found that the general participation for the performance and the dances have increased. However, the class office has found a less than ideal turnout specifically for the boys dance — junior and Class of 2023 vice president Darpan Singh attributes the lower participation to the juniors forgetting "what MVHS spirit is all about" over remote learning.
Wang also describes the higher expectation for upperclassmen to perform well during the skits compared to the freshmen and sophomores. She also says that juniors may be more motivated to join this year after watching the previous skits, and want to be involved in "how hype it was freshman year."
To combat these issues, the 2023 class office has increased its social media presence by posting more photos from past Homecoming rallies, reaching out to students individually and updating a weekly schedule of all practices.
The juniors began practices during the summer, which Lavi describes as their attempt to get "an upper edge." Each week until Homecoming, the class has three to four dance practices during lunch, one skit practice and a backdrop-decorating session on the weekends. According to Wang, the six dance heads had initial difficulty organizing their availability over the summer. However, she says these conflicts became less frequent as the summer went on, as everyone was able to get a "general gist of things."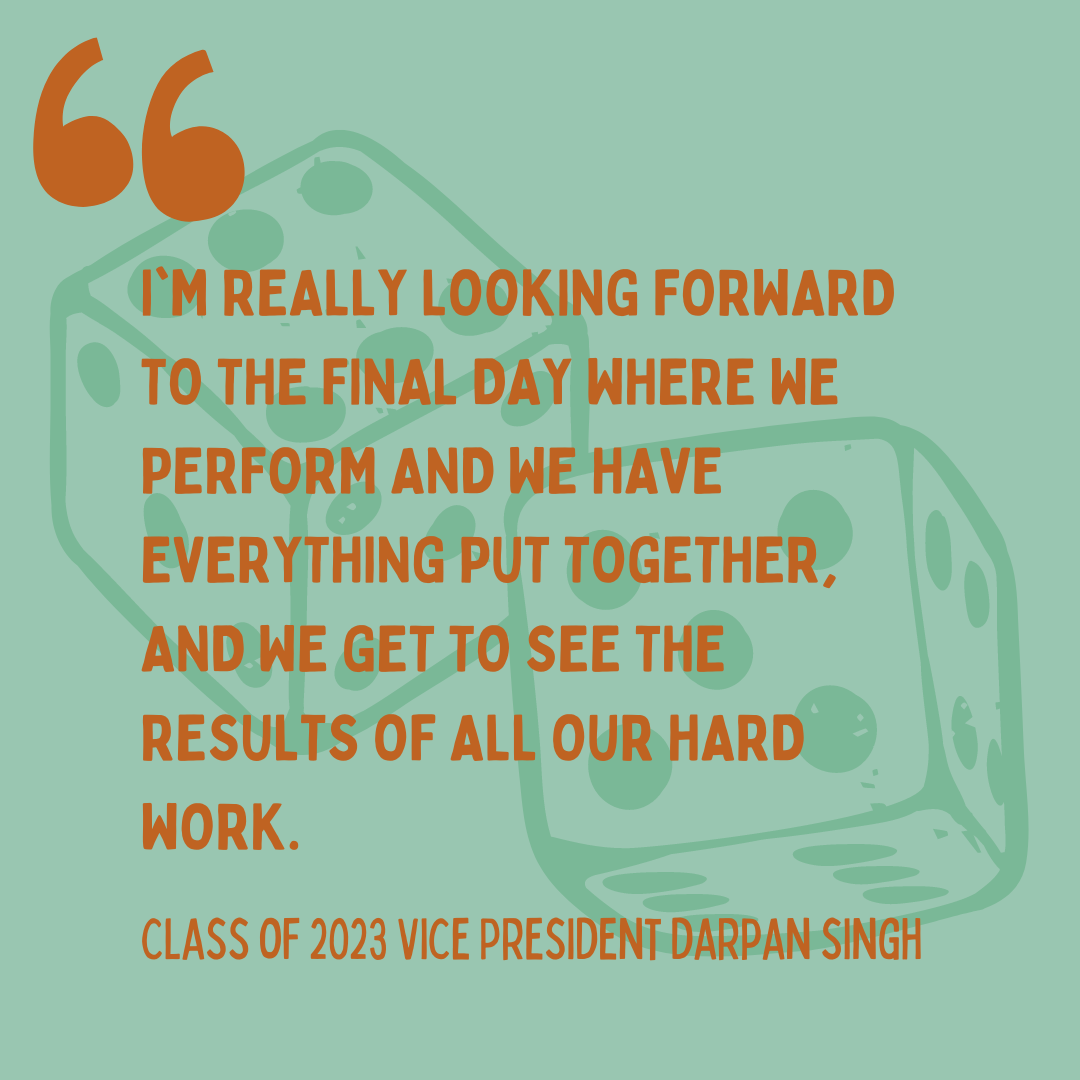 "At the end of the day, while we do have our creative differences, we're able to really recognize that we are doing this to benefit our class, and really provide them with a memorable experience that they can take with them once they leave high school," Wang said.
The class officers have also found a system that works for them — Singh explains that each of the officers have specific roles. For example, Singh is in charge of costumes and dances, which he says has made it easier to cover the various aspects of the performance and stay organized. In the last few weeks before Homecoming, the class officers are working on the finishing touches for their performance.
"I'm just looking forward to Homecoming in general," Singh said. "I missed having Homecoming sophomore year and I think now that we're in the final push of preparations, I forgot how stressful it was from freshman year. I idealized it in my mind, but I'm really looking forward to the final day where we perform and we have everything put together, and we get to see the results of all our hard work."