'Solar Power' is the contrasting third album
Lorde's new album serves as an unexpected shift from her sophomore and debut albums
We traded the colorful lights of the party for the cool breeze of the beach — welcome to Lorde's "Solar Power." 
In 2013, alt-pop artist Lorde released her debut album "Pure Heroine," and its lead single "Royals" became an international hit. The jarring production mixed with the mature lyricism impressed listeners around the globe, establishing Lorde as a household name. With her 2017 concept album "Melodrama," Lorde introduced her audience to exhilarating love and left them with indefinite heartbreak — the dark elements present in "Melodrama" only further characterized Lorde as a "moody teenage sensation." However, with her newest album "Solar Power," released Aug. 20, that once-defined label is being challenged. Examining three of the 12 tracks in the album overtly demonstrates how magnificently diverse Lorde's songwriting and Jack Antonoff's production truly are. 
"Solar Power"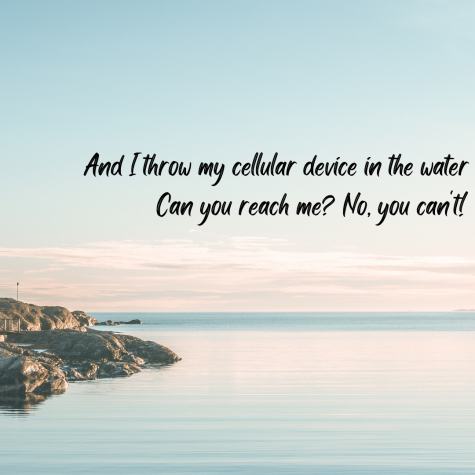 The title track and lead single "Solar Power" represents the start of a new era. Listeners experience a blissful, happier side of Lorde with carefree lyrics such as, "I'm kinda like a prettier Jesus" and "I throw my cellular device in the water / Can you reach me? No, you can't." The casual lyrics, Lorde's playful vocal tone and the gentle guitar in the background rejuvenates the single, establishing it as a beautifully whimsical masterpiece. 
Many fans were jarred by the single — Lorde has never released something so energy-rich. Fans immediately concluded that "Solar Power" would be a generic pop album, and were offended that Lorde seemed to be ditching her "angsty" roots. 
the downgrade from melodrama to solar power. she was like, you've got enough production with the last one so you'll have all my songs boring and freestyled in this one. i finished listening to it and i can't even remember a single song… too forgettable and underwhelming.

— salwa🎗️ (@saIyoncee) August 20, 2021
However, "Solar Power" is the perfect lead single. It's catchy enough to be played on the radio, yet different enough for listeners to appreciate the revolutionary aspect of the album. Listeners may be stunned by how buoyant the single is, due to how none of her previous songs were about topics as lighthearted. However, that was the point. As an album, "Solar Power" is not just about positivity — it also is about finding and being comfortable with who you are. 
"Fallen Fruit"
A sudden shift from the cheerful beach, "Fallen Fruit" metaphorically addresses how climate change is killing our planet. With the lyrics, "To the ones who came before us" and "We had no idea the dreams we had were far too big," Lorde artistically attributes the cause of climate change to humans historically disregarding the environment in pursuit of new technologies and unreasonable "dreams."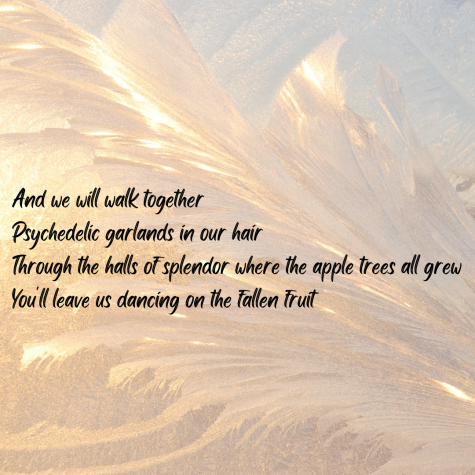 Throughout the song, Lorde subtly hints at the ruined environment when she sings, "And we will walk together / Psychedelic garlands in our hair / Through the halls of splendor where the apple trees all grew / You'll leave us dancing on the fallen fruit." Psychedelic garlands represent wreaths of drugs that cause hallucinations, indicating how Lorde desperately desires to live a world that has not been ruined by human activity. 
The true message of the song is never explicitly mentioned, but Lorde's skillful lyrics use imagery like "dancing on the fallen fruit" to portray how climate change is transforming our planet into an inevitable dystopia. 
Not only are the lyrics inordinately more serious compared to "Solar Power," but the production of the song can also be considered a contrasting factor. The background music is quieter and places a higher value on the background vocals, making "Fallen Fruit" a substantially slower, sadder song. However, the usage of similar background instruments and vocals tie the two songs together, further denoting the album as diverse yet still cohesive.
"Secrets from a Girl (Who's Seen it All)"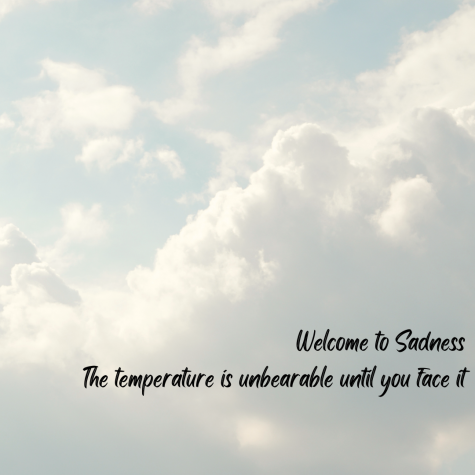 With "Ribs" on "Pure Heroine" conveying the fear that comes from newfound independence, and "Perfect Places" from "Melodrama" discussing how the responsibility of being an adult can often be too much to handle,  Lorde unsurprisingly has a song about growing older on "Solar Power." However, "Secrets from a Girl (Who's Seen it All)" is exorbitantly more optimistic compared to "Ribs" or "Perfect Places." The lyrics, "Only having two drinks, then leaving / It's a funny thing, thought you'd never gain self-control" contrast heavily with the, "Are you lost enough? / Have another drink and then get lost in us" from "Perfect Places," demonstrating how growing up is not the "scary" concept that it was in "Ribs." 
The listener receives a glimpse into Lorde's mind, so "Secrets from a Girl (Who's Seen it All)" having a happier take on her once-pessimistic narrative is rather refreshing. However, the most enjoyable part of this track lies in how Lorde portrays positivity in a more realistic, healthier tone. The spoken outro, "Welcome to Sadness / The temperature is unbearable until you face it" is a perfect example of this. Positivity is not about ignoring the sad aspects of your life — it is about embracing them. 
Overall Album
As an avid "Pure Heroine" fan, I was embarrassingly excited for "Solar Power," and yet it still exceeded my overwhelmingly high expectations. Prior to listening, I did not expect the album to be so diverse, ranging from carefree songs like "Solar Power" to heartbreaking ones such as "Big Star." The lyrics in every song are magnificently mature, and this album is a refreshing contrast from the rest of her discography.
However, I understand the frustration that some fans are experiencing with the album. With "Pure Heroine" and "Melodrama," the melancholic lyrics created the perfect environment for you to cry your heart out. After listening to "Solar Power," the first thing I did was stream "Supercut." I didn't want to be happily dancing on a beach, I wanted to be hopelessly crying over an unreciprocated love. 
Flaws can be transformed into strengths, and what I loved about "Solar Power" is how it heartwarmingly illustrates the emotional growth that Lorde has experienced over the past four years. The distinct difference that many fans can't seem to look past strengthens her discography by diversifying it — just because I currently do not want to freely prance around a beach does not mean that I will never have the desire to do so. 
"Solar Power" is a five star, no-skip album. Lorde's talent is on full display, and the references towards her other work as well as the contrasting emotions present throughout the album are prime examples of this. I'll gladly wait another four years for her next "weed album" if I have to, because she never fails to prove that a four year wait is more than worth it. 
About the Contributor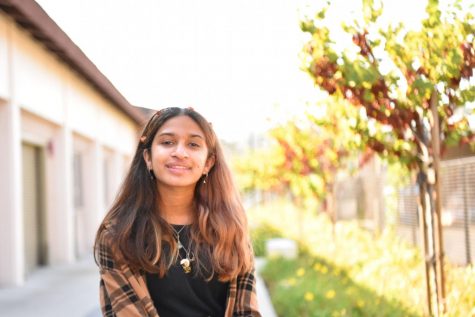 Aashi Venkat
Aashi Venkat is currently a sophomore at MVHS, and it is her first year on staff. She is president of Monta Vista's Animal Protection Society, as well as a staff writer for Res Novae. In her free time, she enjoys listening to Taylor Swift's entire discography and playing her piano. She also likes camels and the color pink.