MVHS Boys Basketball defeats Fremont High School 52-50
MVHS comes back strong after ending their first half with a 16 point deficit
Senior Matthew Whong says he uses his agility to get through the towering and tough Fremont High School lineup. He makes his way into the paint and sets up for a shot, but misses. Just moments later, his teammate, captain and senior Rohan Shah, attempts to grab a rebound, and is knocked onto the floor, holding his head in pain. Despite the injury, he's able to return to the court after a few minutes of rest on the bench.
Throughout the first half, the Matadors struggle to drain shots and team morale is low — the team trails 20-36 at halftime.
However, motivated by a disappointing first game in a best of three series, Whong says MV still does not want to throw in the towel. Whong admits the first half allowed Fremont to "build momentum," but after "working really hard and as a team," the team was able to make a strong comeback.
"[The highlight was] just the ball distribution and when we all came together, near the second half [after] going in the weight room and just talking as a team and realizing that, 'we played really [poorly] first half, but we're a lot better than [Fremont],'" Shah said, who continued to play even after his fall.
By the third quarter, the Matadors closed the gap — getting the score to 35-42 — and morale peaks as the team began the fourth quarter.
"I think in the first half, coming into it, we were all a little bit nervous," Shah said. "Because we took a really bad loss last time we played them. And so I think that initially, we came out with a little lackluster energy, but then we turned it up. And then we came back from the 20 point deficit. It just went crazy."
Senior Anand Kathardekar says that this sudden increase in intensity led to an unprepared Fremont unable to "handle the pressure".
"Although it was just a two guard front on our part, you know, it really threw them off their game," Karthardekar said. "And when [teammates on the bench] started those different defense chants, we really just took them out of it and took them out of their rhythm, and we were able to get our offense going."
About the Contributors
Suraj Gangaram, Staff Writer
Suraj is currently a senior and staff writer for El Estoque. He is team captain of his local community robotics team, the Popcorn Penguins (#6238) and a varsity member of the MVHS Track & Field team. In his free time, he enjoys tracking the stock market, building just about anything he can get his hands on, and going mountain driving.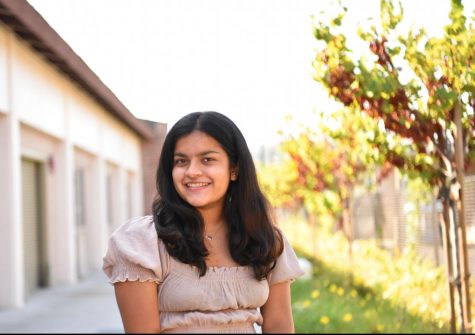 Jayanti Jha, Co-editor-in-chief
Jayanti is currently a senior and a co-editor-in-chief for El Estoque. She plays field hockey on the MVHS Varsity team as a forward. In her free time, she loves to rewatch "Dance Moms," try new foods and play the only song she knows by heart on the guitar: the theme song for "The Office."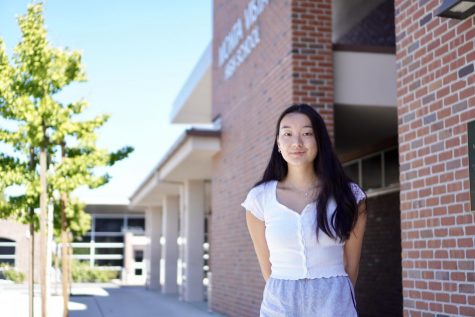 Elena Khan, Visuals Editor
Elena is currently a senior and a visuals editor for El Estoque. She plays field hockey and volunteers for the MVHS Leo Club as their secretary/treasurer. She loves photography and drinking the Baja Blast Freeze with her friends.