From girlhood to womanhood
Exploring the planning process, traditional ceremonies and cultural influences behind quinceañeras
Junior Vivica Martinez states that one of the most significant moments in a Latina girl's life is when they turn 15. This age is thought to mark the transition from girlhood to womanhood and is often celebrated through a quinceañera — which is Spanish for "fifteen years" — in Latin American countries and in Latinx families in the United States. The large event unites the family and friends of the birthday girl to celebrate the start of a new chapter in her life. Read here to learn about planning the party, carrying out quinceañera traditions and ensuring authenticity.
About the Writer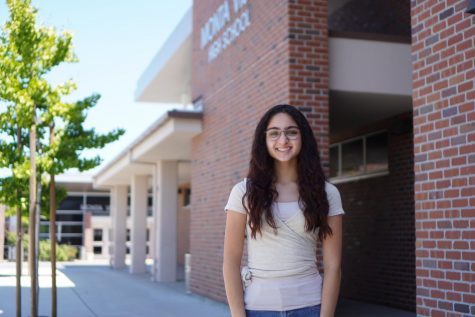 Nika Zamani, Staff Writer
Nika is a junior and staff writer for El Estoque. She is also a staff writer for Res Novae and the president of the Monta Vista Persian Club. In her free time, she likes to hike and play the piano.