Coping mechanisms
May 8, 2021
Ojas Karnavat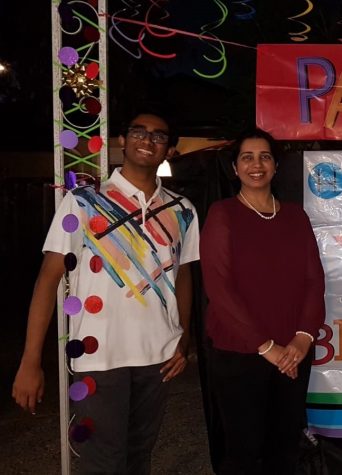 It's a hot summer day in the city of Jalgaon, and it doesn't help that there's no air conditioning in the building. Hundreds of kids, including junior Ojas Karnavat, sit at tables and strategize as they try to conquer the game before them. Outside the hall, the parents earnestly await their children's results.
Karnavat started playing competitive chess at age seven and ever since, his mother has taken him to tournaments across India. Karnavat claims that she had to sacrifice a lot of her own time for his interests, and was always ready to congratulate or comfort him after his games. 
At this particular tournament, Karnavat had the opportunity to qualify for Nationals, but he lost by a narrow margin. Karnavat describes having a habit of ranting after the games he lost, and his mother would take a step back and listen to her son talk, which he greatly appreciated. Afterwards, she would take him on walks around town or listen to Bollywood songs with him.
"[My mother has been] a role model that I can always look up to and [made] sure that I never feel alone," Karnavat said. "She has always done the little and big things for me, and I'm forever grateful for her."