Moving schools during COVID-19
Exploring the experiences and process behind changing schools during distanced learning
MVHS students have been attending school from behind screens for over a year since Santa Clara County first issued a Stay At Home order in March 2020. Along with this year's freshmen class, all of whom have experienced their first year of high school completely online thus far, students transferring in and out of MVHS have also had to adapt to a new environment remotely. One such student, junior Zechen "Conner" Liu, transferred from MVHS to Mission San Jose HS in September of 2020 because he had recently moved to a different district. 
Liu particularly found many of the technical aspects of his transfer, such as course selection and getting accustomed to a new classroom, much easier online. 
"In in-person learning there might be a set maximum on some classes and like course selection will be probably even more restricted than what I had to go through," Liu said. "But during distance learning, even though it's a Bio class [for example], to open a new seat, there's really no difference. It's just an extra person on Zoom."
Despite these benefits, Liu admits that the social experience while online was a double-edged blade. While he's glad to be able to avoid the awkwardness of making friends at a new school in person, he has also found it difficult to hold casual conversations over Zoom, and despite having attended a new school for the past seven months, he still feels closer to his friends from MVHS.
MVHS registrar Supriya Lawrence —- whose duties regularly consist of sending transcripts and delivering SSR documents – echoes that while the technicalities of accepting transfer students at MVHS hasn't changed, the emotional aspect of coming to a new school, and in turn, the welcoming of a new student, has been affected enormously by distance learning. 
Lawrence says that the regular process begins with clearing residency, or proving that the student is a resident of the FUHSD district area. After clearing residency and being registered in the FUHSD's systems, Lawrence requests the student's past records, whether that be from a school within California or other states. Finally, counselors meet with the student to help them choose courses.
"It's really sad because we can't really welcome a student, right? It's all online now. The only difference is, we send out what's called a technology letter now welcoming the student because they have to know how to get onto Schoology, and how to get into all these different [Zoom] classrooms, before they can do anything. And then we still have Leadership, or maybe it's someone in that team, ASB or Link Crew, reach out to them virtually, to the students, and welcome them."
Senior and Link Leader Nicholas Hsieh, who aided freshmen in their transition to MVHS earlier this year,  says that he has experienced this disconnect. 
"We've only met our Link kids through one orientation day, and that orientation day didn't guarantee you that you were in your selected Link Crew group," Hsieh said. "So like, as you know, and other people know, when you want to feel comfortable with someone, you kind of need to meet them, you see their face, understand who they are, what their personality is, if you can trust them. But the only contact we've had with our Link kids is like through email. Once in a while, we have Zoom meetings. But it's really hard to build that connection, especially on a one-on-one basis."
"In a way I think, it was, although it's not the best, it was, I feel, a little easier," Hsieh said. "When you come into high school you have all these things piled on you, 'first day, first week.' But with distance learning you get that information slower, so you're used to what high school schooling is like, you can meet your teachers first, and if you choose to go back in-person then you can get used to the campus. But you're still already used to some other aspects of school."
About the Contributors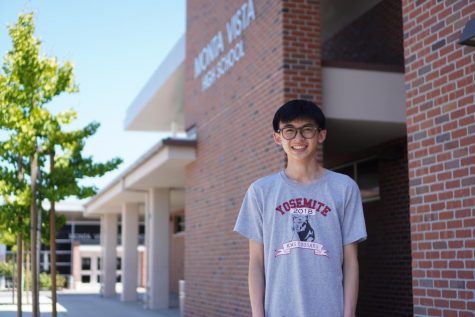 Jefferson Le, News Editor
Jefferson is currently a junior and News Editor for El Estoque. In his free time, he likes to go hiking and play games like Valorant and Among Us.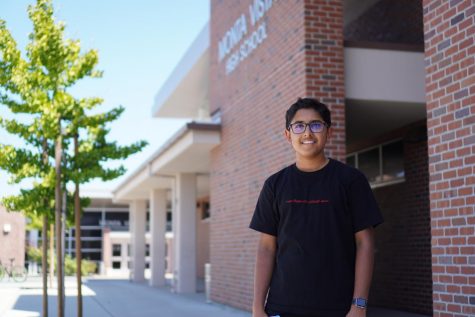 Tanish Mendki, Features Editor
Tanish is currently a junior and features editor for El Estoque. He is a captain for Monta Vista Speech and was on JV Badminton last year. He is currently obsessed with the Big Bang theory and hopes to complete the series within the year.