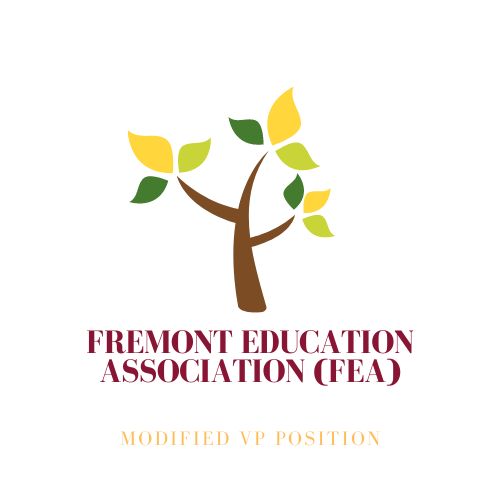 The Fremont Education Association modifies the vice president position
Exploring the tasks of the new association's vice president role that focuses specifically around equity
The Fremont Education Association (FEA) — consisting of 500 members — is the union that represents teachers, guidance counselors, school psychologists and speech language pathologists in FUHSD, and its goal is to protect staff from "exploitation at work."
After the eruption of Black Lives Matter protests around the world last spring, a few FUHSD teachers gathered to discuss how to incorporate anti-racism teaching practices more prominently within our schools and community. Rather than creating new positions and groups to further their cause, the FEA decided that the most feasible option would be to revise the organization's vice president role and create new responsibilities and guidelines that promote equity within the community. 
Former FEA Vice President and current Homestead High School committee representative James Ratti believes that teachers usually don't get loud enough a voice in providing feedback for the professional development and training they receive and its applicability for FUHSD students. However, he adds that the addition of advisory periods, which are dedicated to educating the community about pertinent issues including anti-racism, is a step forward to creating a more inclusive community. 
"It's not the work of any one subject or class or anything like that," Ratti said. "It totally has to be across the board and so I know that as we confront issues of racism, classism, sexism, the phobias of white supremacy, anti-semitism and Islamophobia [that are] happening right here right now, we want to make sure that what we're seeing and experiencing with our young friends is actually something that we're being educated on. Because unless you [happen] to come from a background of sociology intersectionality or you identify as a BIPOC person or queer person, you're generally not the most knowledgeable about [these issues]."
Like Ratti, site representative, Equity Task Force member and Cupertino High School English teacher Carley Stavis believes that there exist many systemic disadvantages for people of color within FUHSD that aren't properly discussed.
"We have data to support that there are gaps in who is excelling and exceeding and who is not excelling and exceeding at the same levels," Stavis said. "We have lots of students that are constantly growing and getting better but not always at the same rates and so I think we have so many questions that we need to be asking and so many data points that we need to be looking at and in so many different groups that we need to be involving in those types of equity conversations, including students. We need to be listening to students and parents and teachers."
Stavis adds that the texts taught in English classes often don't accurately represent the diversity within our district. However, she mentions that the literature curriculum has been improved this year.
"This year we overhauled our curriculum to get rid of authors we don't feel were appropriate or representative or bringing the types of voices that we think truly represent modern culture as a whole or modern culture even in our own community," Stavis said. "And [we have] replaced them with authors we feel are far more diverse [from the texts] that we've pulled [and] from a lot of sources including student suggestions, suggestions from administrators on our campus and suggestions from other teachers."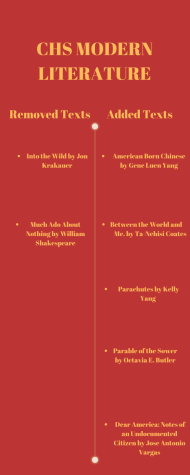 Although the details pertaining to the modified Vice President position are currently still being determined, FEA President Jason Heskett says that the organization is aware of a basic outline of what they plan to implement into the curriculum.
"We want to put an equity spin on a lot of the curriculums because we don't want to just teach a lot of what we've been doing through advisory lately," Heskett said. "We want to expand it and incorporate it into many of our curriculums as well, because there's ways you can incorporate equity into [all subjects]."
Ratti agrees with Heskett's ideas by adding some specific ways to integrate equity into subjects such as health, government and economics.  
"I think it just comes down to, in a lot of ways, decentering Whiteness and decentering maleness," Ratti said. "If you're in a health unit, you can be integrating differences in life expectancy among different racial or ethnic groups or if you're in your [government or economics] class, you can really be dissecting the whole erosion of the middle class and the ultra 1% and class disparity. I know that there are ways that the other subjects, that 'the harder subjects' can integrate them."
Heskett also discusses how COVID-19 and shelter-in-place has played a role in highlighting equity issues like students and teachers having different socioeconomic backgrounds, making it either more or less difficult for them to participate in school online. 
"Not everybody has the opportunities or the access to the curriculum with computers and WiFi, and everybody being sheltered in place [has] really allowed teachers to [understand] where kids are at home," Heskett said. "It makes it very transparent to us and gives us more opportunity to see what we can do to help them."
While Stavis believes there is still room for improvement regarding our education system, she also acknowledges that once we get to a point where all students feel heard and respected, they will hopefully become more passionate and willing to engage in class, creating a better learning environment for everyone.
"Education is about empowering students and feeling like they're listened to, appreciated, being represented and that we are a community that cares about that," Stavis said. "It's the foundation of being an educator to me, like what are we doing here if our goal isn't to make every kid love being at school and be lit up by the stuff they're learning and the people they're learning with, and the teachers that are supporting them along the way?"
Stavis believes that education plays a powerful role in her life and gives her a lot of insight on what students may be feeling. Through her own educational experiences, in which she says she felt excluded and overlooked at times, she is able to understand when students feel like they are outsiders in a learning environment or that their perspectives aren't as valued.
"There's no question where the better learning happens — it's when you feel loved, appreciated and needed in an educational space, and not the ones where you feel like there's nobody there that understands what you're feeling in those academic moments of struggle," Stavis said. "It's foundational for us to make sure that school is a place of joy and expression and competence for students, no matter who they are and not a place where we're judging people or treating people in ways that aren't equal, because that's never going to produce the best learning for everybody."