Concussions
Students and the school's certified athletic trainer reflect on the recovery process
During the football unit in fourth grade, senior Anand Kathardekar lost his balance catching a pass and sustained a head injury.
"I remember just straight pain that was radiating [and] ringing throughout my head," Kathardekar said. "I was clutching my head on the ground in shock of what just happened …I've never really hit in my head like that, or at least not that I could remember — it was my first time dealing with just a bunch of pain in one moment. It's not like my life flashed before my eyes, but I was kind of just like, 'What do I do? … What is gonna happen to me?'"
Anand went to the doctor later that day and was diagnosed with a mild concussion. In the following days, Anand found it hard to focus in class and recalls a touching moment when his fourth grade teacher sympathized with him and made sure he could focus on his recovery, instead of school work.
"I think [my teacher] saw me in class one day just staring blankly at my paper and she was like, 'How are you feeling?' … I was like, 'Honestly, I can't really concentrate, my head is hurting.' And she's like, 'Well is this work kind of overwhelming you?' And I was like, 'Honestly, a little bit.' And so she literally took the papers on my desk and moved it to the trash can and said, 'only focus on this assignment right now. And don't worry about it.'"
Similarly, during a soccer game in January of 2019, junior Lauren Ruckstuhl went to head the ball into the goal off a corner kick and sustained a concussion. 
"The moment I hit the ball, I knew that there was something wrong," Ruckstuhl said. "My friends also told me that all the blood kind of rushed to my face. I got super dizzy — I thought I was gonna pass out. And I had a horrible headache."
Similarly to Kathardarker, Ruckstuhl also found it hard to focus in class in the days after her concussion and put aside her school work.
"I went back to school that Monday and I continued on, but I didn't learn anything," Ruckstuhl said. "And I didn't participate in class and I didn't do any homework for the next two and a half weeks. So whatever assignments I got, I just wrote them down and I ignored them because my recovery was really taxing emotionally."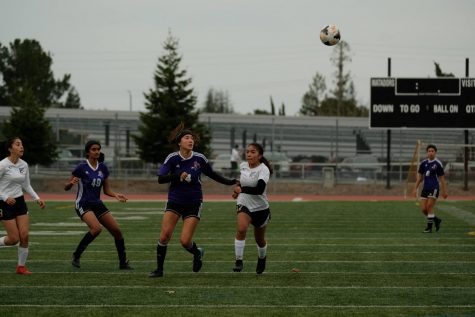 In order to heal, Certified Athletic Trainer Javier Margarito recommends staying away from screens and resting more after a concussion.
"The protocol that we have is rest — bed rest blackout [and] blacking out of stimulus for a period of 24 to 40 hours," Margarito said. "[And you do this protocol] however long it takes to have symptoms decrease, and those symptoms can vary from person to person. Classically, it's going to be the headache and nausea. Along with that, you're going to have sensitivity to noise [and] sensitivity to light."
In the weeks that followed, Ruckstuhl followed similar advice and stayed away from physical activity. However, it was challenging to deal with the fact that she could not participate in certain activities.
"For the first few weeks, I spent a lot more time sleeping," Ruckstuhl said. "I tried to go to bed around eight or nine every night [and] stayed off my devices … But I think the biggest change for me wasn't really something I did. It was more of the lack of things to do after school because I could not actually go to soccer practice, I could not actually hang out with friends at some points."
Beyond socializing, the main challenge Kathardarkar and Ruckstuhl experienced was the buildup of homework during their recovery period. For Ruckstuhl, it took roughly two months to make up the tests and homework she received over her recovery process. One memorable moment for Ruckstuhl was when she finally caught up on her missed work, and the experience taught her to be more proactive as a student. 
"After I finished catching up fully, I was really happy," Ruckstuhl said. "That was impactful to me because it taught me a really big lesson about taking initiative in life … and how you prioritize and just finish your work … So, instead of waiting for teachers to come to me about redoing stuff, I kind of went to teachers like, 'Hey, I'm free. This time, my brain's gonna work again, and I'm going to do this at this date.'"
Although catching up with homework is part of the recovery process, Margarito stresses the importance of prioritizing health and well-being. Coming back from a concussion prematurely can increase the chances of another injury or make existing symptoms worse.
"And [the recovery process] is a big challenge to convey and also adhere to, especially in a high academic place like MVHS, where students may feel the pressure to want to keep up with their classes," Margarito said. "But they don't really realize that it's OK, that work can be made up. They are so afraid. It's one of those things where the symptoms can compound each other because they're afraid of missing out on classwork or schoolwork when they're not really taking care of themselves."
One of the measures put in place at MVHS to ensure that students are healthy at the start of the season and when they come back from a concussion is the concussion protocol test. The main objective of the concussion test is to assess someone's brain at one time to be used as a baseline which can be compared to later on if the subject suffers a concussion.  Throughout the years, the school has switched between different concussion tests. The current program is called Concussion Vital Signs, which is a 30 minute test that scores individuals on different domains including symptoms, behavior, balance, sleep and cognition.
Another measure is the requirement for Girls Soccer players to wear concussion bands. The purpose of a concussion band is to disperse force when an object hits the person's head. Although concussion bands do protect the head, playing with one is not risk-free.
"[The concussion bands] were a good preventative measure," Javier said. "See, the thing with that, though, is that it gives you a false sense of security. And the same thing with the football helmets. it's a piece of protective equipment, but it doesn't necessarily negate your risk of it. Because it all comes down to the technique and the athlete being conscious about how they're applying, or how they're using their head, whether they're putting their head at risk. There's going to be times where that's unavoidable."
Since Kathardarker's recovery, he now takes breaks to assess himself if he hits his head when playing sports.
"I always like to take a moment, take a couple possessions just to sit out, allow myself to regain the situation [and] allow myself to kind of let the pain dissipate," Kathardarker said."And then I can come back in, but I'd be in contact sports, it's always a gamble."
About the Writer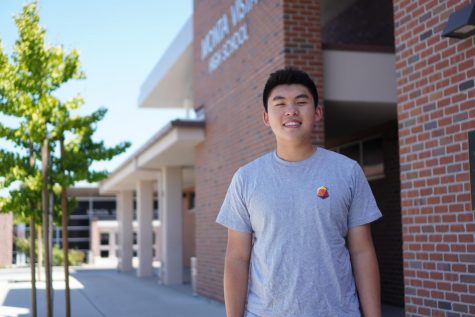 Gavin Hung, Staff Writer
Gavin is currently a junior and a first year staff writer for El Estoque. He is part of the school's robotics team and in his free time, he enjoys watching short films, spending time with his family and walking his dog, Kero, who is always looking for a treat.