Into the woods
MVHS teacher Deborah Frazier shares about her backpacking trips
With the ongoing COVID-19 pandemic, AP Statistics and AP Computer Science Principles teacher Deborah Frazier has noticed how many more people are taking advantage of open spaces; however, Frazier has been going on hiking and backpacking trips for as long as she can remember. As a parent and educator, she hopes to inspire others to do the same. View the gallery below to read about and see photos from her backpacking trips over the years. Additional reporting by Monica Wang.
About the Writer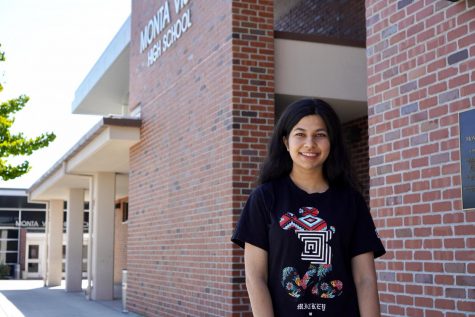 Ritu Atreyas, Staff Writer
Ritu is currently a senior at Monta Vista and a staff writer for El Estoque. She hopes to visit Iceland in the near future.