Running towards recruitment
Reflecting on senior Rohun Agrawal's cross country journey
Having loved running from a young age, senior Rohun Agrawal gravitated towards joining the cross country team in seventh grade — doing so made him realize his aptitude for the sport. Since then, he's found that he particularly enjoys the competitive nature of races, continuing to challenge himself throughout high school with intentions of doing so in the future at a D-III school, a division that does not provide athletic scholarships to their student-athletes. 
"In terms of my [college] recruitment process, I mostly reached out to D3 schools that fit my academic interests to talk to the coaches to [help] get recruited," Agrawal said. "The coaches [vouch] for you and assist you [in the process], but you still have to apply regularly."
Track and field coach Kirk Flatow has watched Agrawal grow both as a person and a runner since Agrawal's freshman year, adding that he has always been able to find a balance between having fun and working hard. Senior Andrew Richardson, Agrawal's teammate and friend, echoes that statement as he looks back on their memories at cross country meets and practices.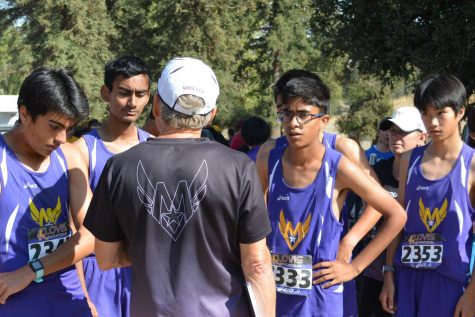 "One time, we ran 15 miles together by accident," Richardson said. "We were trying [to run] 13 miles, but we ended up taking a route that was longer than we expected. We just laughed about it the whole way back. When we got back, our coach was upset [that] we came back so late, but we just had an absolute blast." 
Agrawal's favorite part of cross country meets is the time he gets to spend with the team, watching as their hard work pays off. He fondly remembers the time when the cross country team won the league championships in 2019, the first time they had won there in a decade. 
"Not only was the accomplishment huge, but it was that [the team] had worked hard, and I could see we were all individually progressing," Agrawal said. "That accomplishment was a collection of all the work that we [had put in] and an overall breakthrough moment for [us]. It was just amazing to share that experience with the team."
Flatow adds that while the cross country team tends to train athletes well due to the great team culture they've developed and the intense workouts, Agrawal's success is due to his intrinsic motivation to work hard and improve. 
"I think Rohun [excels in] his ability to continue to pile up mile after mile and work over a long period of time towards a goal," Flatow said. "And I think that's what makes people successful, not just in running, but also in academics."
Richardson agrees that Agrawal's hard work and dedication have allowed him to become one of the team's best runners, mentioning how Agrawal has consistently proven how persistent he is with training. 
"Rohun chose to do summer training all by himself," Richardson said. "He pushed himself super, super hard after freshman year, and then came back his sophomore year as one of the fastest in the league. He's undoubtedly had remarkable progress, and he's improved in a way that I don't think anyone else has on the team."
Carrying the same sentiment, Flatow applauds how Agrawal "embraces the grind," a skill he finds crucial to navigating life as a student-athlete. He specifically mentions that being an athlete is time-consuming, and it's important to have good time-management skills and know that the work is worth it.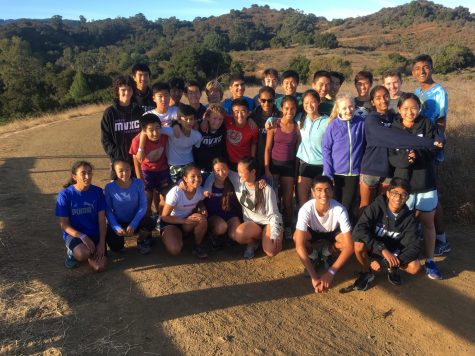 "As a team, we value and respect one other for the hard work that we put in, not necessarily just for being talented at running," Flatow said. "Rohun gets a lot of respect for his talent, but also because he works hard. That feeling of knowing you have worked hard to do the best you can, in athletics and in school, is truly satisfying. I encourage [Rohun] to go forward in life, looking for other people who work hard and respect [his] hard work, and he'll end up in a good [environment]."
Additionally, Flatow encourages Agrawal to pursue both running and academic excellence in college, knowing that those who have the opportunity to pursue athletics in college get to enjoy a special college experience. 
"Rohun truly dove in and got as much as he could out of high school sports, and I know he will carry what he has learned forward," Flatow said. "Kids who love running, they find a way to continue, to keep going with their running, while being the best in whatever their chosen field is. And I love watching kids do that."