Water Polo holds its first preseason practice
Boys and Girls Water Polo teams share their impressions of their first conditioning with COVID-19 restrictions
With Santa Clara County entering into the Orange Tier for COVID-19 on Oct. 14, water polo has initiated its pre-season practices. However, a chemical imbalance in the MVHS pool caused the athletes to change their location to HHS for water polo practice. This was also the first time that the Boys' Water Polo team met their head coach, George Montgomery. 
Montgomery structured the team's first practice around conditioning, beginning with a conversation about his expectations of the team under COVID-19 guidelines and transitioning to  a warm-up, two rounds of rising sets and a treading leg workout. 
While it followed a different schedule than the Boys team, the Girls Water Polo team also held its first conditioning practice on Tuesday at Homestead HS. The team met one of its new head coaches and former MVHS Water Polo player, who now plays at a collegiate level, Lauren Tang.
"Both [of the new head coaches] know water polo really, really well and [Tang], she's been giving us her college workouts. Because she's also on a team, she can just coordinate those workouts [with us] and we're all doing the same things like her stretching sequence," goalie and senior Hannah Ho said. "We're getting a collegiate level of workouts instead of having it toned down for us." 
Ho believes that this type of coaching style allows for more preparation and experience with college level skills, especially during the COVID-19 pandemic, when athletes are not allowed to be in each other's lane lines and physical contact is not allowed in the pool. This includes not being able to share water polo balls, limiting the effectiveness of the Boys Water Polo practices.
"I would like to work with balls and actually [practice] water polo [with] shooting [and] passing," junior Luke Bowman said. "We're going to get to that but I'm [also] good with where we're headed to right now. We're probably just going to do two weeks of conditioning, because we need it. Most of the kids haven't [swum] since March, or before that, so I would like to start shooting [and] passing but there's not much that we can do because conditioning comes first."
Although the Boys team is allowed to use individual balls for each player without sharing, Montgomery has chosen to get his players into shape through conditioning before having them practice with balls. Even though the Girls team has already begun using balls, Ho believes that practices still aren't the same as they were pre-COVID.
"As a goalie, I can't take shots because I can't touch the balls that other people touch and a majority of my learning readjustment period is getting used to having balls thrown at my face again," Ho said. "That's something that I don't have this year [and instead] we're doing dry land reactions. It's definitely weird."
Similarly, senior Jeff Shen believes that the conditioning practice was hard due to the fact that the pandemic caused his physique and stamina to deteriorate. 
"I haven't [swum] in a really, really long time and as a swimmer, you have to stay in condition because if you don't, your body starts rejecting swimming in a way," Shen said. "It was really unfamiliar for me to get back into the water, because obviously I'd gained weight, and I didn't know how to deal with that weight in the water. So I think [that] will be a learning curve for this season." 
Shen, Ho and Bowman all agree that this year's water polo season is going to be more of a learning experience than a competitive one due to the changes they will have to make to adapt to safety restrictions.
"It's just going to be more difficult for all the field players, because a lot of the time, it's pushing up against each other and treading against each other to build strength," Ho said. "And they can't do that, because they can't touch each other. So I think learning how to actually play the game [is] going to be different, especially for newcomers, or people who don't have as much experience on the team. Re-learning all that stuff might be harder for them because they can't get the hands-on experience."
About the Contributors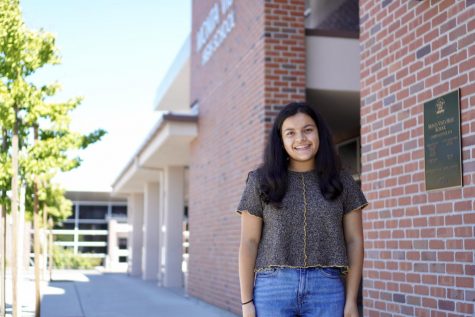 Jayanti Jha, Sports Editor
Jayanti is currently a junior and a sports editor for El Estoque. She plays field hockey on the MVHS Varsity team as a midfielder. In her free time, she loves to hike, rewatch "Dance Moms," try new foods and play the only song she knows by heart on the guitar: the theme song for "The Office."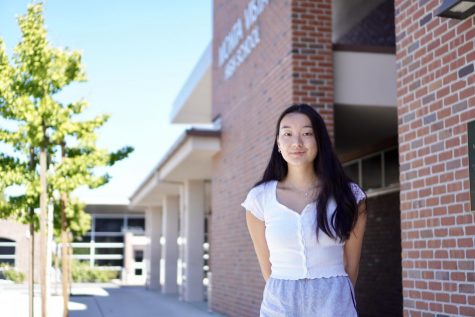 Elena Khan, Visuals Editor
Elena is currently a senior and a visuals editor for El Estoque. She plays field hockey and volunteers for the MVHS Leo Club as their secretary/treasurer. She loves photography and drinking the Baja Blast Freeze with her friends.