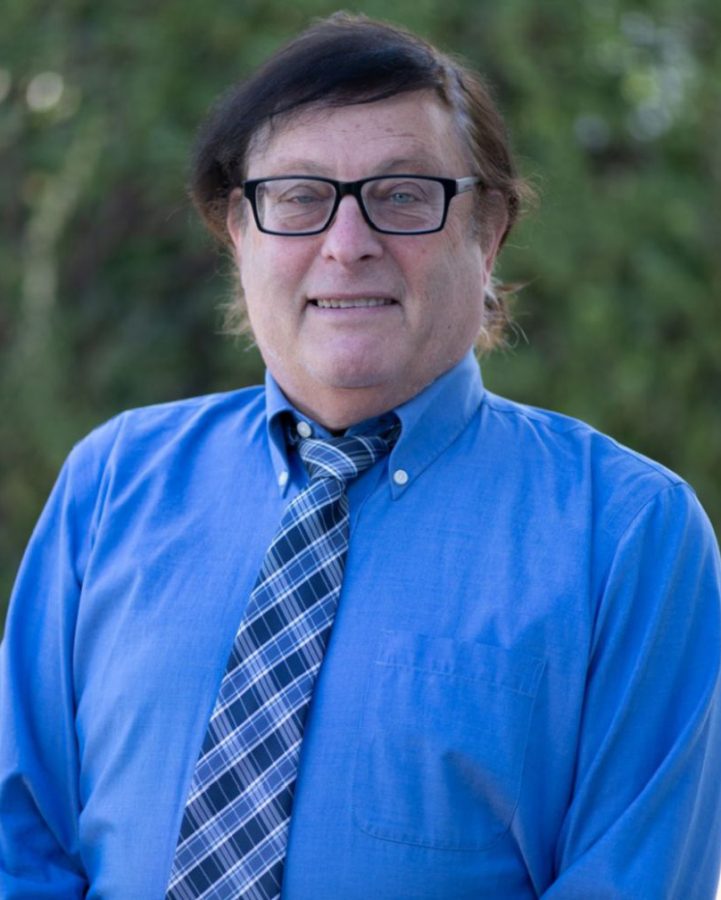 Steven Scharf
Originally a hardware engineer, mayor Steven Scharf grew interested in politics upon joining a political group called the Cupertino Against Rezoning Excess (CARE). The group advocated for affordable housing and school funding. In 2016 Scharf ran for City Council and won and was later selected for mayor. During his term, he worked on the Vallco Development proposal, establishing the Via Shuttle service and passing a Regnart Creek trail. 
For his 2020 campaign, Scharf is focusing on new affordable housing within Cupertino, intercity transportation initiatives and funding for local schools. According to Scharf, these issues are interconnected and require a comprehensive development agenda. Naming the RHNA as the platform from which he would create meaningful change, Scharf plans to revisit past development projects and restart conversations with builders, such as the Sand Hill Properties in the Vallco development. 
"We've had conversations with [the Vallco developers]," Scharf said. "We know that [the current plan] is not their first choice … [so] the city is still open to negotiating with them on a different project, especially given COVID-19 and the permanent changes we're going to see in remote working and housing."
Vallco's current development plan, SB 35, is a state bill that allows for development if there is at least 50% affordable housing. Scharf views this as an acceptable option compared to its alternative plans. However, he considers the 1,200 units of affordable housing within the SB 35 Vallco plan a less than optimal solution, due to the small room sizes.
According to Scharf, new housing puts strain on city infrastructure, meaning residents would require new transportation and additional school funding. He would like to work with neighboring cities such as Los Altos and Saratoga to institute an on-demand transit system similar to the current Via-Cupertino program. He also claims that the new bike lanes through McClellan and the upcoming Regnart trail might encourage commuters to bike instead of drive, decongesting roads.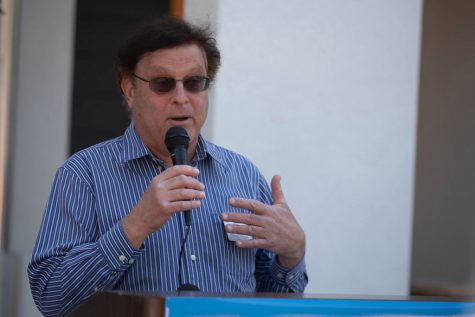 In addition to transit, Scharf also addresses the impact housing has on schools. He explains that many residents are paying considerably lower property taxes than necessary to sustain school budgets due to outdated property value assessments. Scharf plans to solve this issue by building smaller and cheaper housing catered to growing families. By encouraging for-sale housing and serving families who are likely to move out once their children leave for college, property values will be updated every few years when the properties are sold, keeping property taxes high, according to Scharf. 
Often, large development projects provide community benefits to cities in order to compensate for the negative aspects of their plan and get it passed through city council. Scharf strongly resists this train of thought, stating on his website that community benefits are "extremely bad public policy". As an example, Scharf cites the Westport project, commonly known as The Oaks. He claims that only after rejecting two initial proposals that violated the city's General Plan but included community benefits, did they come to the current plan which he claims is relatively good. 
"The whole idea of 'if you ignore your General Plan, and let us build a really bad project that everyone hates, in exchange we'll give you some one-time money for a capital improvement' is the totally wrong way to do planning." Scharf said.