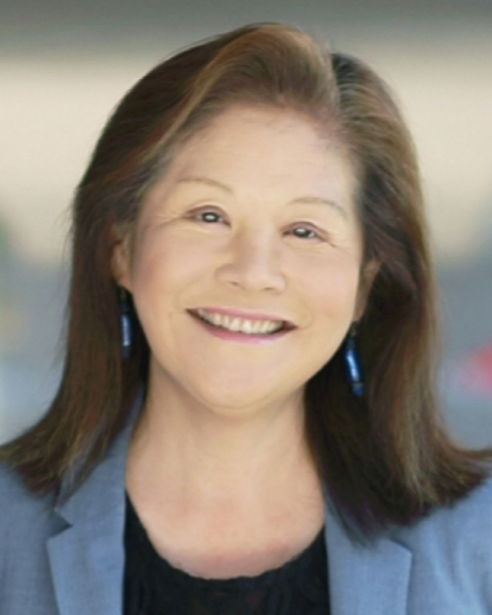 Hung Wei
FUHSD Board Member and Candidate Hung Wei grew up in Taiwan and moved to California in 1979 for her master's degree in teaching English as a second language from UCLA. After meeting her husband there, she moved to Cupertino, eventually raising her kids in local schools where she became involved in the Parent Teacher Student Association. In 2007, Wei was appointed to the FUHSD Board of Trustees, on which she served for 11 years while volunteering as a board member at the Northwest YMCA and the Asian American Parent Association and the President of Rotary Club of Cupertino.
In 2018, Wei ran for city council campaigning to revitalize Vallco, support teacher housing and implement clean energy initiatives, losing by less than 300 votes. Similar to how she tells FUHSD students to persevere, she is running again this year as "someone who lost and never gives up." Her major campaign priorities are improving housing and transportation, protecting the environment and bettering school programs. 
"I'm hoping that I can be the partnership-building person in the council," Wei said. "You can't just say it, you've got to do it. You have to have leadership and the [relevant] experience … I believe I have the chemistry to make things happen."
Wei applies this attitude to development projects, including the Vallco property. She states that while Cupertino may have lost negotiating leverage due to the SB 35 plan, as long as the city understands that the developers need to make a profit, there are opportunities for win-win situations, such as the reconstruction of city hall. 
Wei claims that her partnership strategy will also help Cupertino work on its transportation infrastructure. She plans to work with the Valley Transit Authority (VTA), local employers and neighboring cities to institute clean energy transportation, such as bike paths and public buses.
"Housing and traffic need to come together," Wei said. "It's another chicken and egg [situation]. I have people telling me, 'Let's not build housing until transit gets here.' But transit won't come here unless you build housing … I've already talked to [the city councils of] Mountain View, Sunnyvale and San Jose, and they all agree. We need to get together as a region to build transit."
Not forgetting her past as an FUHSD board member, Wei promises new programs and benefits for local school districts, such as career training modules and new study spaces at the Cupertino Library. As a city council member, she will "ensure developments provide community benefits for school funding" and partner with schools to offer new city-sponsored programs for students.  
One big area of focus Wei has in terms of student success at CUSD and FUHSD schools is equity. Wei recognizes that there are some students who are foster kids, English learners, or come from socially disadvantaged families and she wants to make sure that they also have the necessary resources to succeed. Funding programs that benefit these students and advocating for them to have equal opportunities is, in Wei's opinion, fundamental to instill equity in the public education system. 
When it comes to issues like equity and racial equality, Wei believes that city council members have the duty to be good models and create policies that counter racism and other inequitable situations. 
"If [all the city agencies] are on the same page and advocate equity and no tolerance for racism, I believe our city can move forward," Wei said. "We listen to our youth, and I think [they] have a lot of influence in our community. We can rally our youth to really demand [the] adults to be the role model[s]."