Quarantine birthdays
How students' birthday celebrations have been impacted by the COVID-19 pandemic
Senior Athena Fung is typically not an early riser, but on her birthday, she was up at 5:30 AM. Upon waking, she made her way into the backyard to wait for the sunrise.
"[It was] just something different and a fresh start to the day and a new age year … and sunrises are always really pretty," Fung said.
Originally, Fung had planned to go to Hunter's Point, a nearby elevated hiking trail, but decided against it as it would be dark early in the morning and going to a secluded area was a bit "sketchy." Thus, she ended up watching the sunrise from her backyard with her dad, which she thought was the highlight of the day.
Because they are unable to meet with their friends, many students who have birthdays during the shelter-in-place have had to cancel birthday plans. Fung wasn't too disappointed though, as she had been expecting it from the situation.
However, for junior Jerry Chen, the shelter-in-place actually resulted in a birthday celebration with more people than he normally would have spent his birthday with. 
Before the COVID-19 pandemic, Chen and his family would normally make a reservation at a restaurant to eat dinner as a birthday celebration. Afterward, they would eat a cake made by his mom, who always bakes the birthday cake for each of Chen and his siblings.
"[But] because of COVID-19, [my mom] couldn't come here [in the U.S.]," Chen said. "So we really had no plan but to go to my aunt's house and just celebrate [my] birthday over there since there were more people, and the atmosphere would be less boring."
Chen went with his brother and cousin to his aunt's house, a forty-minute drive away, where they ate dinner, conversed with relatives and had cake. His cousin's husband gifted him a mechanical keyboard, which he thought was funny since he already had one at home.
Chen was a little disappointed that his parents weren't there to celebrate his birthday with him since they were in China, but he appreciated the messages they sent him on WeChat. Similarly, sophomore Alysa Phattanaphibul also received many birthday wishes from family and friends whom she couldn't meet with in person.
Phattanaphibul had been slightly disappointed that she wouldn't see her friends, although she attributes the feeling to the fact that she hadn't seen her friends in a long time rather than just the fact that she couldn't spend her birthday with them.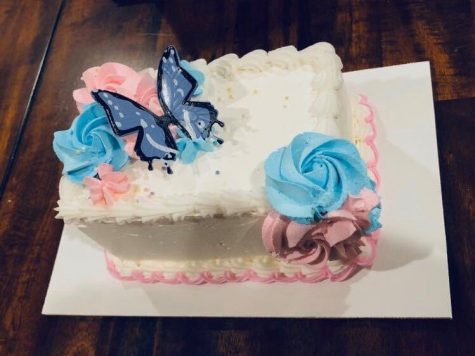 "I don't usually like to make my birthday too big, so I didn't feel like I was missing out on a large celebration or anything like that," Phattanaphibul said. "In the past, I'd usually go out with some friends or do something small since my birthday always fell on a school day."
This year, Phattanaphibul went to the park to play Frisbee with her brother. Her parents also bought her Chipotle and ice cream, some of her favorite foods.
"I actually thought that this year was one of the best birthdays I've had," Phattanaphibul said. "As someone who's generally pretty laid back when it comes to celebrating my birthday, I sort of appreciated how simple this year was.