The Rise of MV Gymnastics
How the once deserted team is being restored
A t the start of the 2019-20 school year, after the MVHS cheer team fell apart, athletic director Nick Bonacorsi overheard a girl who was previously on cheer hoping for the creation of a gymnastics team at MVHS. After looking into the logistics of starting one, Bonacorsi realized MVHS once had a gymnastics team — it just needed to be revived to its competitive state.
"At the [athletic director's] meeting [in the fall], the Cupertino athletic director [said], 'If you have any gymnasts, we'll take them and they can compete under your school's name, but we'll run them through [our] practice,'" Bonacorsi said. "So that's not uncommon — for instance, our dive coach coaches Lynbrook HS divers because they don't have a dive coach or dive pool. So we'll try and share coaches when it makes sense [for] individualized sports like that."
Bonacorsi began to form the team in November of 2019. While four students at MVHS were initially interested in the gymnastics team, the current team only consists of sophomores Kelly Hui and Marlys Kutach.
"I had heard from my friends at my gym that they started their own teams at their schools," Hui said. "I thought it'd be fun to compete with my friends, and represent [MVHS]."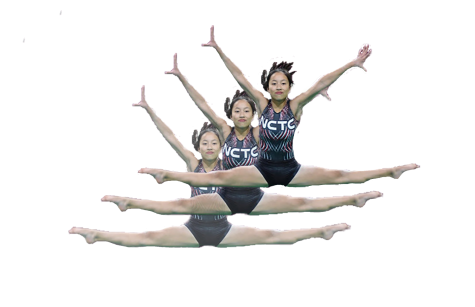 Although she only recently became involved in high school gymnastics, Kutach has been doing gymnastics since she was five, beginning with recreational gymnastics and later moving up to the competition team at Gold Star Gymnastics. Kutach found out about the gymnastics team through Hui and was initially interested to use it as a chance to get her PE credit. However, Bonacorsi shared that the two MVHS gymnasts would not be receiving credit for their participation, as they do not start training at the start of the school spring season, which started on Feb. 3.
Their lack of attendance at the practices at Cupertino HS is due to their participation in club gyms outside of school, where they usually practice.
"Right now, we're in our club season for gymnastics, and we're not allowed to compete in a high school meet until after that's over," Kutach said. "Right now we're in a regular season, and then we'll have our regional competition sometime in April. And that's our last meet of the year. And then from there, we'll be able to start doing high school gymnastics. So our first meet will be sometime at the beginning of May or late end of April. And then usually you end up going to League finals and then most likely CCS from there."
As the MVHS gymnastics team will not be competing in many meets, its focus is to increase gymnast participation and MVHS representation at gymnastics meets.
"Personally, my goals for this year would honestly be to have fun because if I've looked at the scoring systems and it shouldn't be too hard to score well enough," Kutach said. "Club meets are a little bit more stressful than high school gymnastics, which seems to be kind of a more chill, fun thing."
Hui hopes to also increase the amount of participants by advertising the gymnastics team on the announcements. Due to its lack of members, the team cannot qualify for a competitive team placement, according to Kutach. She suggests MVHS students try out for the gymnastics team next year, regardless of experience, and hopes to see greater participation in the coming years.
"This is really new, so I'm pretty sure there's only my close friends and Kelly's close friends that actually know about the gymnastics team," Kutach said. "And also just letting people know that you don't have to be a top level competitive gymnast to get on the team. You could if you can do things like a forward roll or a cartwheel or a handstand. Like if you've ever taken any sort of gymnastics classes you might as well try out, you can make JV and possibly even varsity."
About the Contributors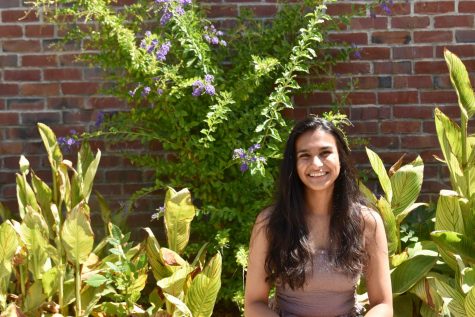 Rucha Soman, Sports Editor
Rucha is currently a senior and a sports editor. In her free time she likes to dance and binge watch TV.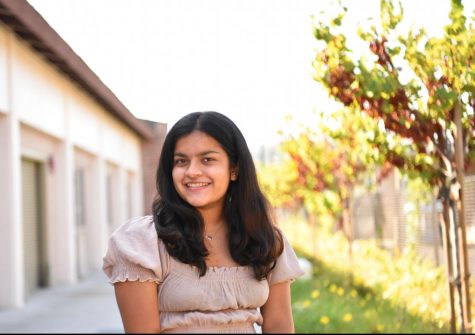 Jayanti Jha, Co-editor-in-chief
Jayanti is currently a senior and a co-editor-in-chief for El Estoque. She plays field hockey on the MVHS Varsity team as a forward. In her free time, she loves to rewatch "Dance Moms," try new foods and play the only song she knows by heart on the guitar: the theme song for "The Office."