Ball in the family
Sisters Emi and Kelli Kosakura share the girls varsity basketball court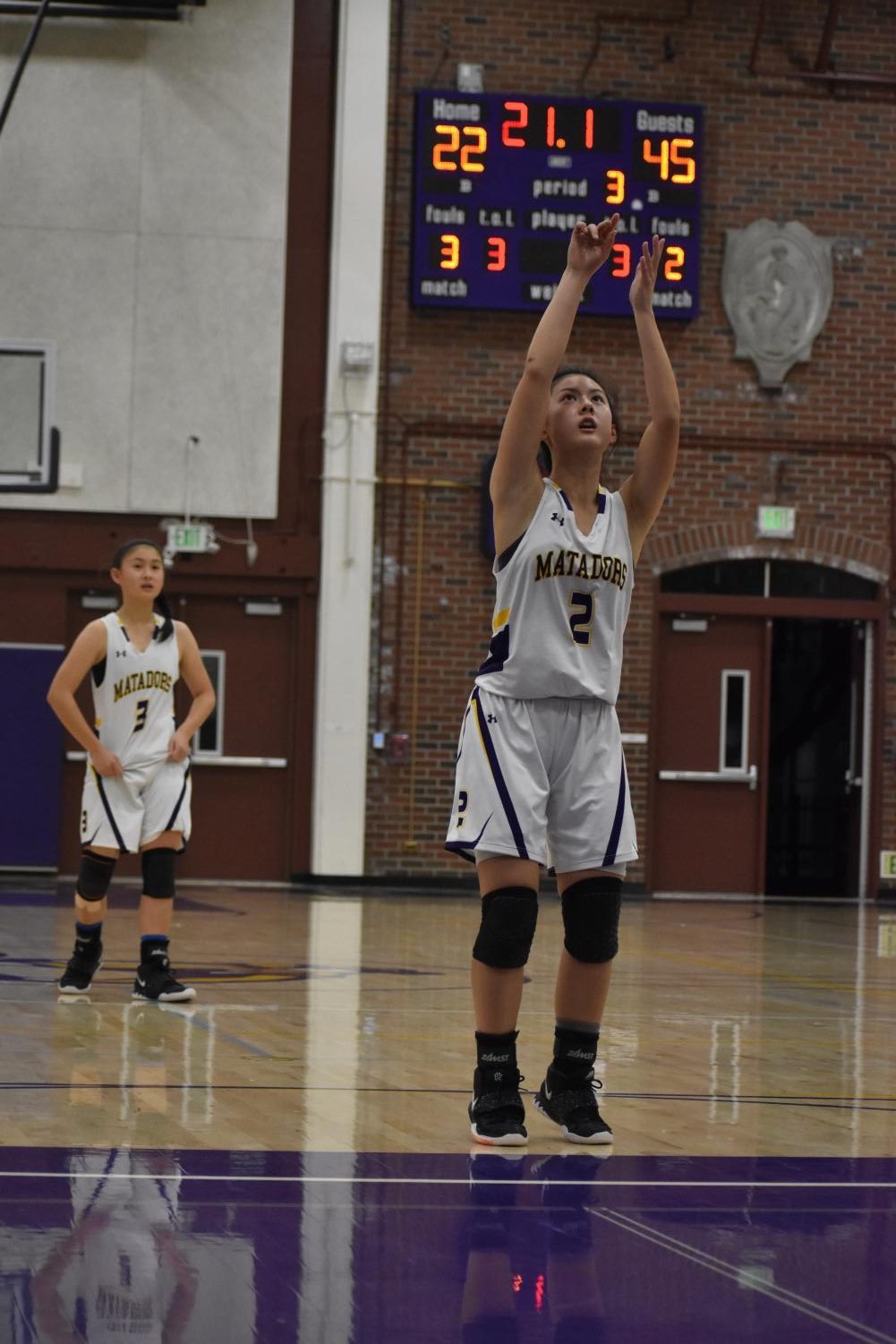 When their three daughters were in preschool, Keith Kosakura and his wife considered which sports to put them in — gymnastics, soccer or basketball. However, due to their Japanese heritage, love for basketball during their childhood and the convenience of having all their daughters play the same sport, there was only one answer to their dilemma.
"My best friends to this day are still my teammates from those middle school or high school teams," Keith said. "We wanted our kids to have that same experience that we had playing with the same teams growing up." 
Since then, all three daughters have stuck to the sport, but this marks the first time two of the sisters play on the same team. Since the start of the 2019-20 season, freshman Emi Kosakura and Kelli Kosakura have shared the same floor on the girls varsity team. Kelli explains that because of their bond as siblings, their chemistry on the court is unmatchable and the two can anticipate each other's moves and position while playing. 
"We always bicker a little bit, like 'why didn't you look at me' or 'that was a bad pass,'" Kelli said. "But I guess we do have some sort of connection, from watching each other's games [while] growing up, we know how we play. And so we can adjust to that to make things work like driving and spotting up in the corner or something like that."
Kelli says that this chemistry developed over the years, with the two sisters frequently playing against each other on a court in front of their house. Keith explains that through basketball, all of his daughters were able to get closer as people and as players.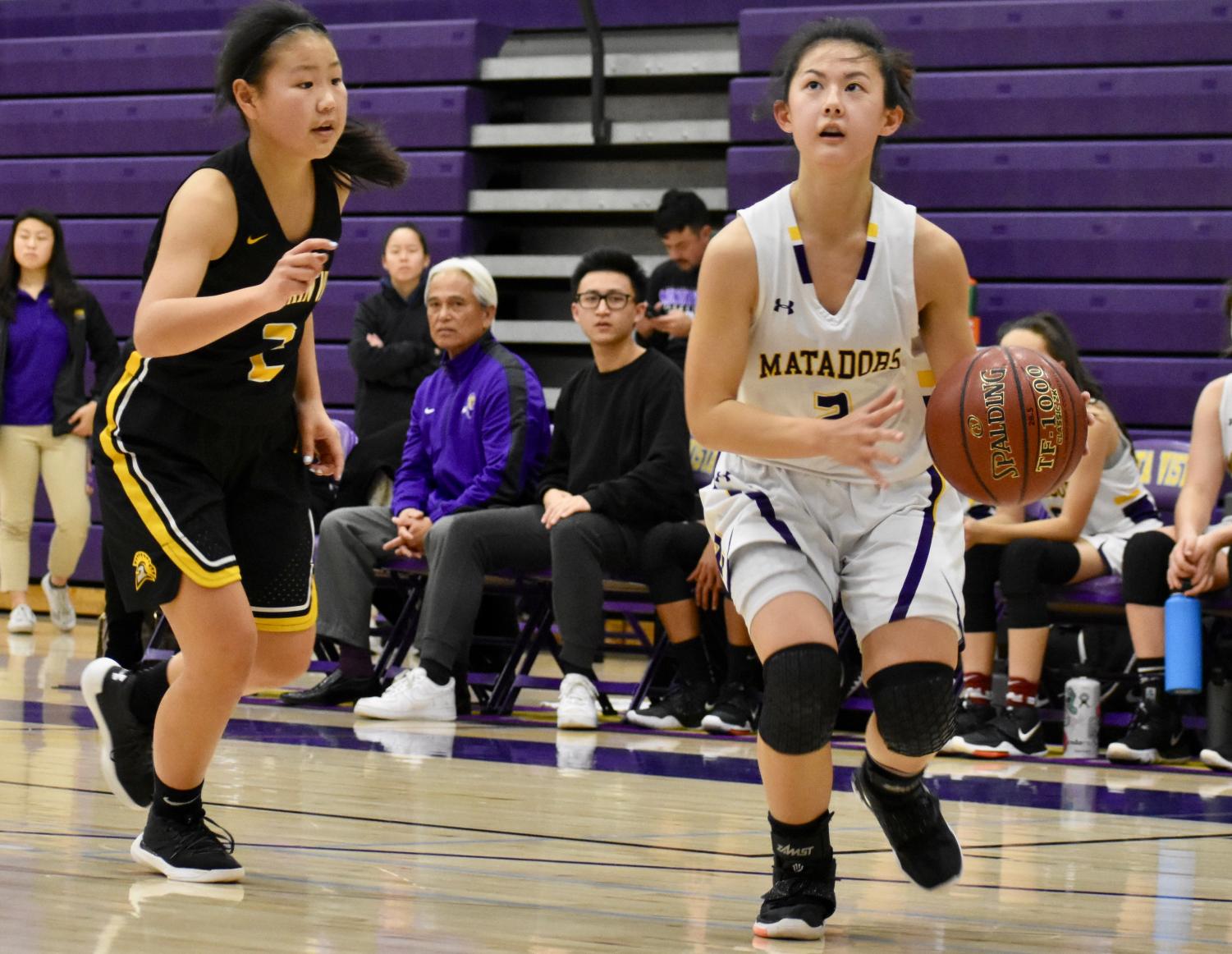 "The whole family responded with basketball, and the weekends really revolve around our tournaments and basketball," Keith said. "But with the three sisters, they definitely bonded with it, just playing against each other. And sometimes there's a few tears, but most of the time, they help each other, they support each other."
Even though the duo playing for the same team has been convenient for the Kosakura family, Emi explains that the season itself is still difficult. Emi had some experience as a seventh grader playing with the MVHS team during summer league games, which she explained was a "nervous" experience. 
This season marks the first time in several years that multiple freshmen have been on the varsity squad, and Emi finds herself having to play her hardest to prove herself. However, she explains that having the returners, like her sister, guide her has a positive impact on her skills.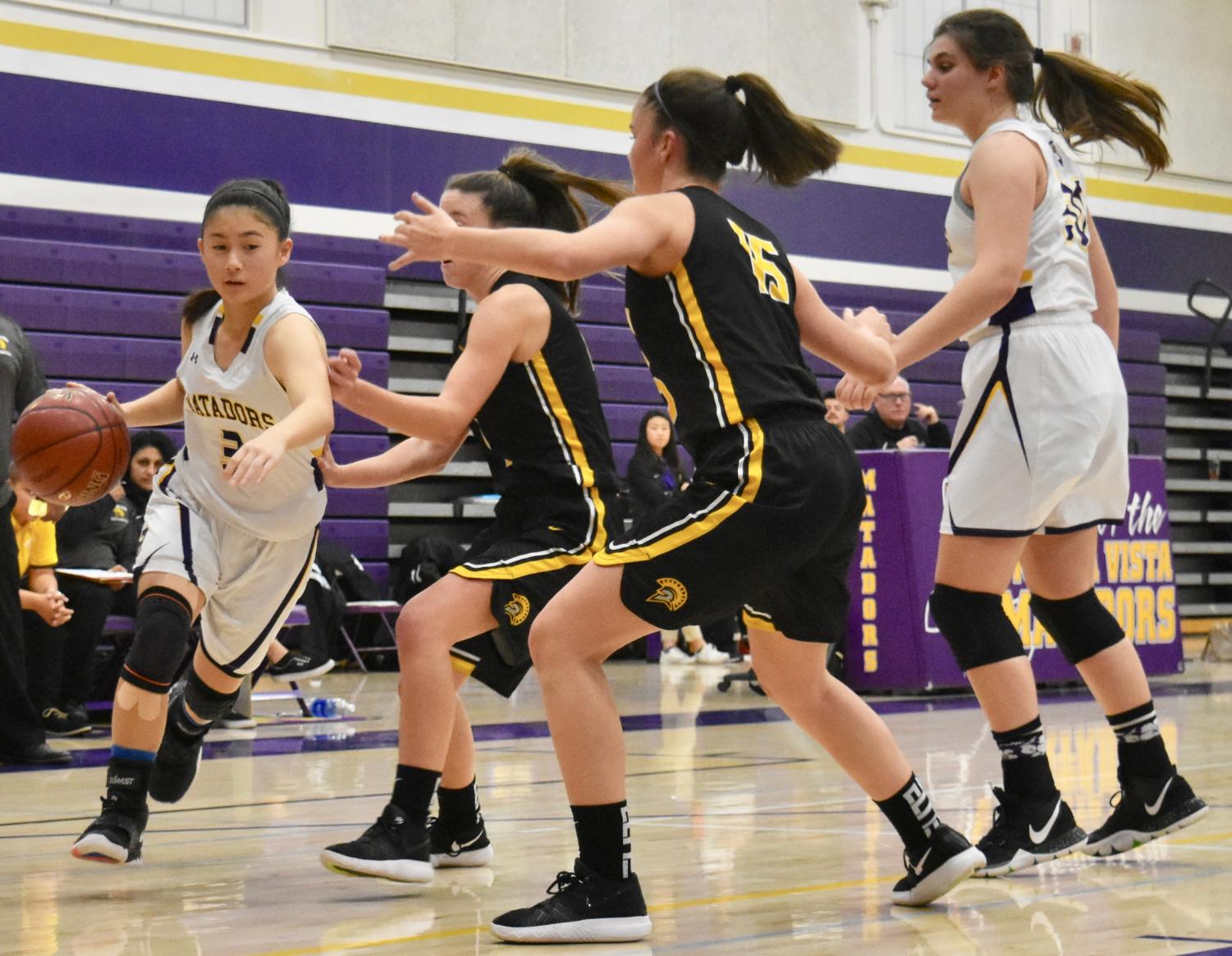 "Having other freshmen on the team, we are all on the same level so we all have to show what we are capable of playing," Emi said. "Then again, having the upperclassmen there [to] help us understand 'what's going on?' because sometimes we get confused since it's a lot different than middle school basketball."
Keith explains that both daughters have somewhat of a sibling rivalry on the court, citing how they won't high five when substituting in for each other because of their competitive spirit. Nonetheless, Keith says their sibling bond is still strong. 
"They'll never admit it, but I think not just on the court, but even just at school and with other activities, I know the other two daughters look up to and respect [Kelli]," Keith said. "Even if they never say it."