Why I rejected two modeling offers
The modeling industry is built upon the male gaze and racism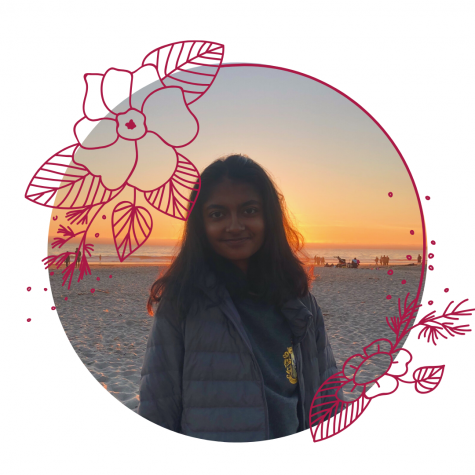 My first job offer came in the form of a business card when I was 13. A matte black card with gold lettering was swiftly thrusted into my palms as I walked home from school. I stopped for a moment, taking in the words "modeling agency" and "open house" before smiling at the lady who had given me the card and shoving it inside my purse.
It never occurred to me to tell my parents about the open house since I knew that they probably would've shut it down as a stupid scam. When I met up with my friend and her sister during the weekend, I pulled out the card, to which they threw their heads back in surprise and then urged me to attend the event. The agency's website seemed believable enough, with photos of their younger models peppered over the home tab, most of whom were lighter skinned East Asians or Eurasians.
I waited for the day of the open house to arrive, hoping that a miracle would transport me to the agency, where I could finally make it big in the fashion industry. But that never happened.
I'm not surprised that standing at nearly six feet tall, many strangers have come up to me, complimenting my height and suggesting I become a model. After all, my height would've provided me with an easy gateway to the industry. However, in the media, models under the spotlight are not only tall, but also fair skinned. My definition of "pretty" took on the form of white girls with light eyes and brown hair; I did not fit into my own standards of beauty. The only place I could see Indian models was in Vogue India, which has its own battles with whitewashed covers.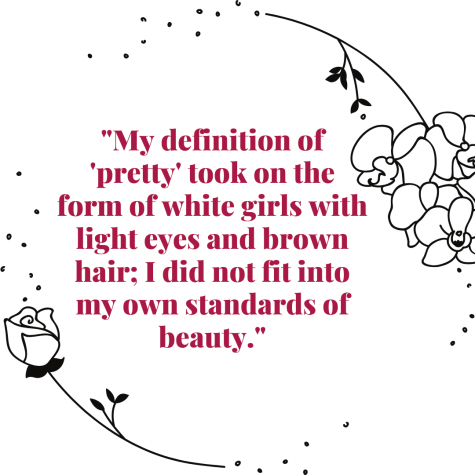 It naturally occurred to me that I, a brown girl, could not make a career out of modeling and expect success. I barely felt comfortable in my own skin; things that make me who I am are my Indian characteristics, and somehow those are the ones that I was most ashamed to present to the world. I had been put down one too many times for having unruly hair in all the wrong places. In my young, naive mind, to become a model would be to have to present a body that wasn't even mine.
It took me a while to realize that these preconceived notions in my brain- that my body wasn't "good enough"- were the result of the male gaze and racism, the roots of the fashion industry. Many of my favourite brands have clothes produced and designed by men, and walking on a runway, presenting clothes on my feminine body, for male pleasure seems to be a dark truth that is present on the runway. We accessorize ourselves with items that have remnants of this masculine and heterosexual gaze asserted by the men who head many companies. These products we put on our body transform us into subjects that comply to male preference.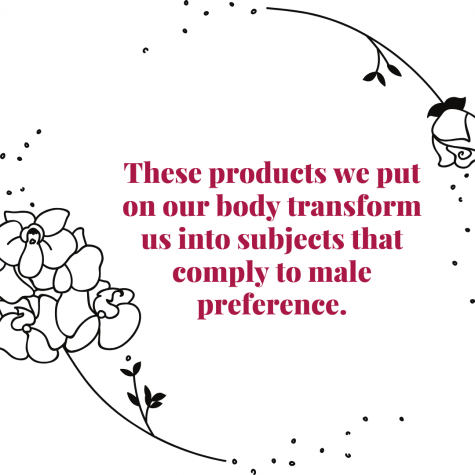 Victoria Secret's lingerie line favours impracticality over comfort and necessity. In fact, it appears that the company's products are made not to satisfy users but to indulge in a typical male's fantasy. Brandy Melville, a brand made for teenage girls, has a "one size fits all" policy that is demoralizing and unnecessary, as the brand becomes exclusive to only skinny girls, forcing anyone above a size 2 out of the narrative. Both of these popular brands are owned by men, and the notions they put forward through their products is degrading — especially for the young women who consume them. The rampant sexual misconduct that takes place behind the runway is just another factor to be wary about.
Modeling is more than just walking up and down a runway wearing the latest line of clothing. It subconsciously plays with one's self-confidence, ego and body image. The eerie nature of male satisfaction that pervades the modeling scene is something I would like to avoid. My brown features have yet to find themselves in the mainstream media without being stereotyped and I fear that they will be the reason why I won't be able to breakthrough these harsh barriers. 
My second job offer came in the form of another business card when I was 16. I was in Huntington Beach near downtown Los Angeles with my family when someone slipped a card into my mom's hands, explaining that I would be a good fit for the upcoming modeling season. 
I still wait for the day when modeling transcends its self-imposed boundaries on race, and becomes more than just a catwalk for men to feast their eyes on.
And I have yet to reply.
About the Writer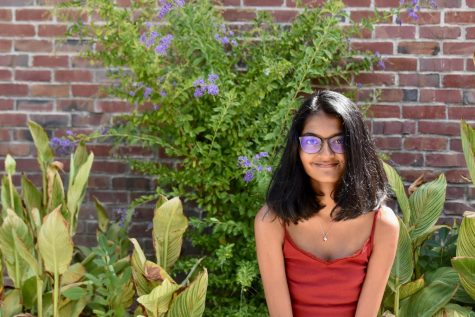 Sreya Kumar, Opinion Editor
Sreya Kumar is currently a third year staff writer and opinion editor. She was previously sports editor and enjoys traveling the world, watching choreography videos and taking photos.