Teachers' athletic pasts
Teachers share their experiences on being on a high school sports team
As a student at MVHS, biology teacher Pooya Hajjarian joined an outdoor 5 on 5 soccer league at De Anza College. Although joining the team was more of a hobby, the team was able to excel in their league and make it to playoffs. During one practice, Hajjarian unexpectedly met one of his  biggest soccer idols — Khodadad Azizi — a now retired Iranian striker.
"I remember at one point [during practice] my buddies threw the ball up, and it was like it had come down to the last second and I went up in the air and did a bicycle kick," Hajjarian said. "And when I remember being on the ground and looking over and everybody was cheering me on, I saw him clap for me. I was like, 'Oh, look, my hero is like clapping for me right now.' And afterwards, he came to say good job and congrats and all that. For me [that] was super special."
Guidance counselor Clay Stiver also remembers a specific moment out of his four years playing on the Cupertino HS basketball team from a game they won against MVHS because it was the only league game they won that year. He specifically recalls playing against Robert Rothbard, who went on to play in the Israeli National league.
"[MVHS] used to have this kid, he was legitimately seven feet tall, seven foot one," Stiver said. "He was one of the top recruits ever, and we were just having a crummy season. That was the year we won one game. So our first league game, [I] played my a** off, held that kid back to 10 points. He's seven feet tall, getting recruited by the D1 schools. It felt amazing."
Although it was not an accomplished season, he appreciated that basketball allowed him to get daily physical exercise. Similarly, Hajjarian emphasizes that he enjoyed the aspect of having fun while working out.
"Exercise is something that we don't always make time for," Hajjarian said. "[Exercise] helps so much in a time where you're stressed out [and] it's something that helps me manage my stress. [In school], it was something that was really fun for me [as] I was doing [it] with friends. It [didn't feel like] going on [an] elliptical machine for me, which wouldn't be very fun. It was socializing while still being active."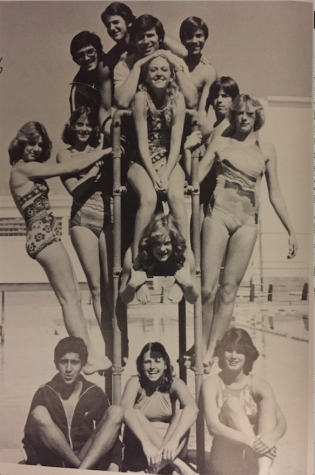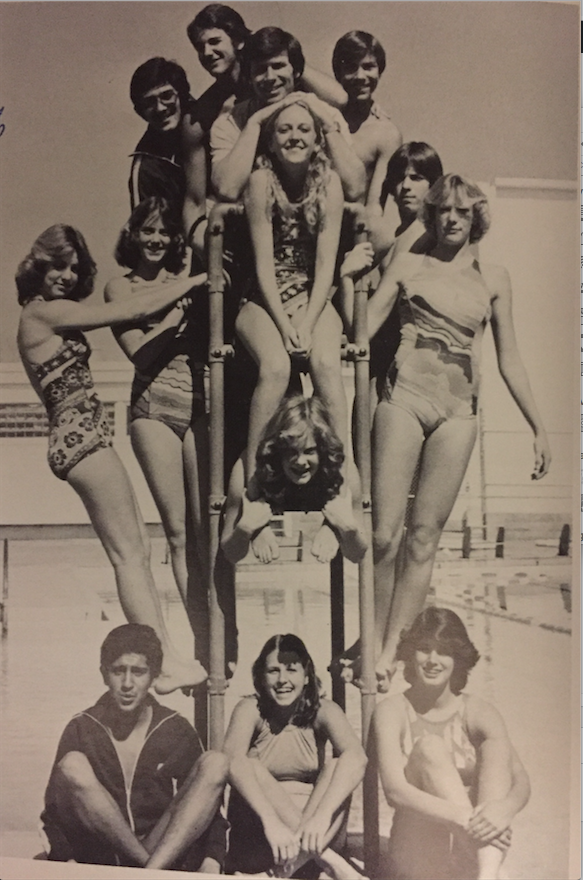 Spanish teacher Molly Guadiamos also recognizes the importance of doing a physical activity, especially in high school, with stress mostly revolving around academics. As part of the swim team and marching band at Lincoln HS in San Jose, sports were a large part of her life that helped establish balance.
"I feel [as though], from my own experience and observation as a teacher, [students] have the time [to do a sport], but they [instead] spend two hours a day on Instagram or Netflix," Guadiamos said. "We're getting a lot of the social benefits and the physical benefits [when doing a sport], and I think it's a great trade off."
Stiver agrees with Guadiamos, as he says his academics were not negatively affected during his basketball career in high school, but were even better than during the offseason. He would temporarily be brought down by losses, but he still enjoyed the dynamic of athletics overall.
"I was nervous before every game just because I wanted to win," Stiver said. "But even when [playing] impacted me negatively, it was really just from losing. Even if I got yelled at by my coach, it was usually because he was right and I wanted to get better — I didn't really take that to heart or anything. If the guys on the team didn't care as much as I did, that kind of pissed me off sometimes, but in general was a very positive experience."
Similarly to Stiver, Guadiamos believes that sports enhanced her experience in high school greatly because of the friendships she created and the memories she made before and after practice while she was a member of the team.
"[Sports] added to my experience in that it was fun to have the friendships that you build on the team," Guadiamos said. "There's always inside jokes, there's little extra social activities associated and I thought that was very positive. [My teammates and I] are working towards the same goal. I think the people that I'm still in contact with from high school were either from the swim team or marching band — they're all my best friends."