Finding the target: Archery Club's late start
Archery Club's plans for next semester after undergoing club complications
At the beginning of the school year, while most club officers were eager to get their clubs started, Archery Club was nowhere to be found. The club, which has been around for three years now, held its introductory meeting a few weeks ago.
According to former club president and senior Steve Ho, the delay was caused by issues with finding a new advisor. At MVHS, in order for clubs to register and become active, there needs to be an advisor: a teacher or another staff member who monitors the club. However, each advisor can only monitor two clubs. For the first two years Archery Club was active, it went under the radar as the third club registered under science teacher Kyle Jones. It wasn't until the end of last school year, when the officers forgot to reinstate the club, when Ho and his fellow officers were informed that they needed to find a new advisor for the club to become active this year.

At the same time, current co-president and sophomore Seoyeon Kim was starting her own competitive archery club, which has now merged with Archery Club. Kim competes in archery on a nationally and is hoping to help her peers enjoy archery on a competitive and recreational level.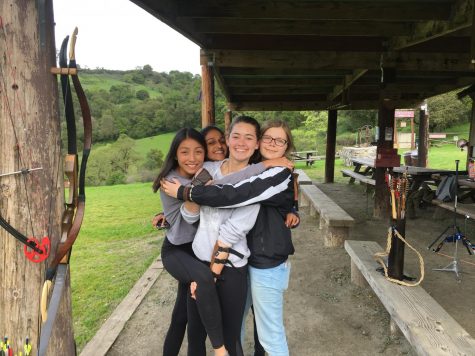 "[Archery] teaches you a lot about patience and discipline," Kim said. "It generally … helps you concentrate and focus and I find that it helps you apply those skills in other ways in your life."
Similarly, co-president and senior Brandon Lin believes that archery has helped him develop useful qualities. Whether it's his academic or personal life, Lin feels that archery has impacted him positively.
"I am really interested in military history and all that," Lin said. "Learning to shoot a bow has taught me patience, discipline and the importance of practice, practice, practice."
Ho, who has left the club in the hands of Lin and Lee, states that the club may undergo changes this year since it will be unifying both competitive and recreational archery. Having started the club in his freshman year with friends, Ho initially treated the club as a way for him and his peers to have fun outside of school. However, as the years pass, Ho took control of the club's initial disorganization and transformed Archery Club from a gathering for friends to a full-fledged club.
"[Archery Club] was kind of chaotic for two years because nobody knew what they were doing," Ho said. "I'll admit, I was also guilty [of] that. But last year, I think I … got everything together[and] it was pretty fun to help to make sure everything ran smoothly."

Ho admits that while he hasn't practiced at the archery range as much as he would like, he is grateful for the fulfilling experience as president and the important life lessons archery has taught him.
"For me, Archery Club was more about building management skills, leadership skills [and] to be able to make sure the group does what they need to do on time," Ho said. "It's less about, 'I can shoot 40 points [or] 50 points.'"
About the Writer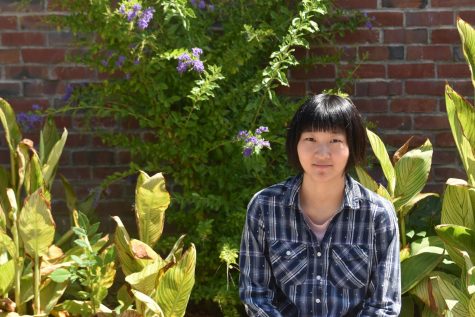 Claire Yang, Graphics editor
Claire Yang is currently a senior at MVHS and a graphics editor for print.