The last Smash Tournament of the semester
MV eSports and Gaming Association hold a Smash Ultimate tournament
MV eSports and Gaming Association ran their third Smash Ultimate tournament of the year and the last one for the semester on Friday, Dec. 6. They set up for the night at 4:30 p.m. and started with general brackets. The rounds were spread across science teacher Michael Lordan's classroom in E102, with two setups of Nintendo Switch consoles and monitors and one projector. 
The tournament's attendance was lower than their previous two this year with nine participants in brackets.
 See what happened at the tournament through these photos and videos.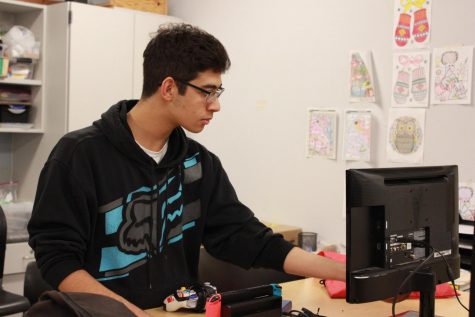 Junior Rami "Boba" Abudamous from De Anza's Middle College, sets up Set #1 before the tourney starts. Each set comes with a monitor, an external adapter for controllers and a complete Nintendo Switch supplied by volunteers.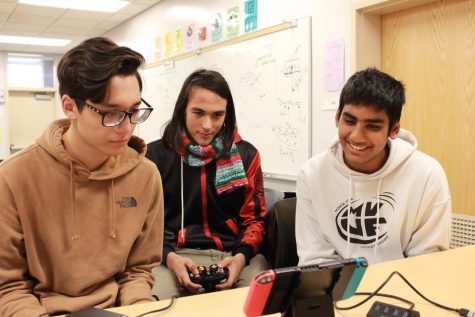 Senior Ethan "Lethargy" Malone, senior Kevin Ma "K-Dawg" and senior Anish Gupta "SYNC" play "friendlies" as practice before the tournament starts. The set up had only a Switch and adapters, so it was not used in the tournament.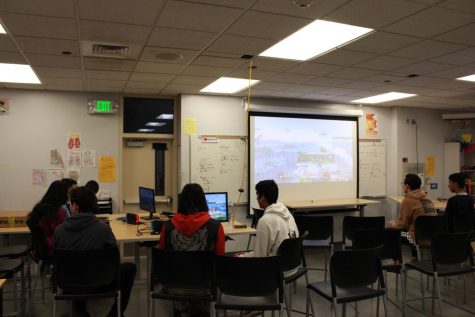 Attendees of the night sat around the three setups to watch and participate in each of the three rounds. It started with brackets, where the losers of the first round further to the Loser Brackets and winners continue into Winner Brackets. They are first separate throughout the three set up but concentrate between the two monitors for finals later in the night.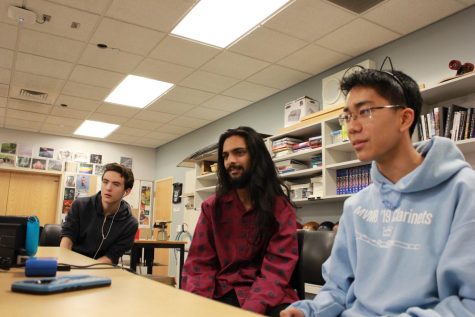 At the first monitor for the first round of brackets, Junior Srikanth "Dr. Phatman" Dhulipala and junior Nathan "TaterCat" Wong play best of three rounds. They play based on three stock lives with an eight-minute timer.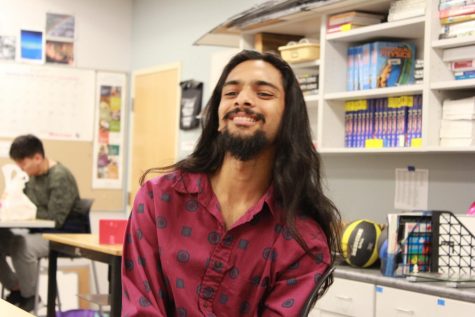 Dhulipala won and moved onto Winners' brackets. "I lost twice immediately and got knocked out," Wong said. "I'm only a casual player, but it's nice to play with other people like [Dhulipala]."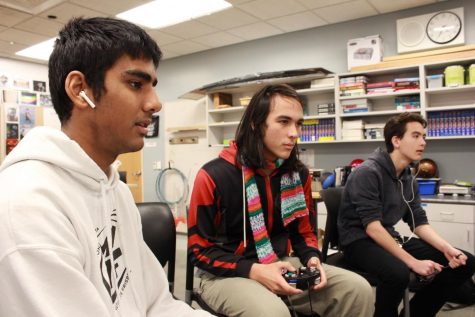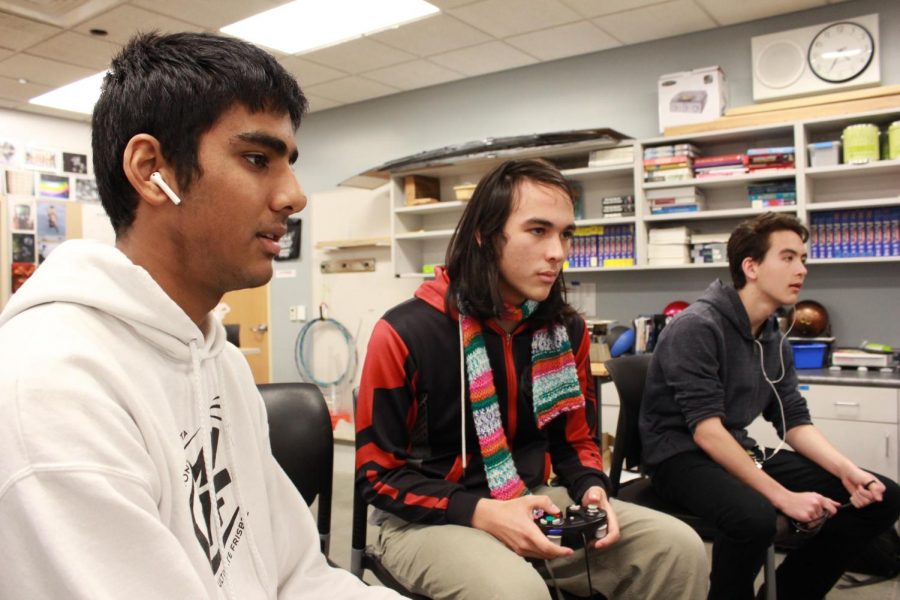 During the first round, senior Anish "SYNC"  Gupta played against Senior Kevin "K-Dawg" Ma at Set #2. "Tournaments like these are really important for those interested in actual competitive tournaments," Ma said. "I need to focus on making sure that when neither of us is engaged in fully fighting each other, I am making sure I am spacing around moves."
Ma won with his main, Jigglypuff.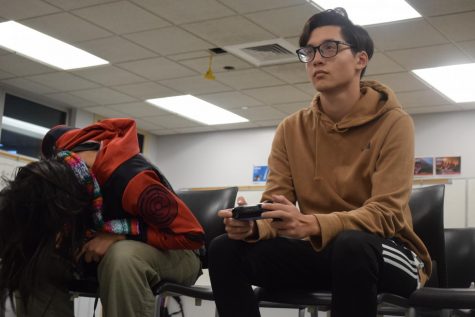 Ma moves on in the Winners bracket to play against Malone at Set #3. Ma loses and does not continue in either bracket. 
Gupta stays at Set #2 to play against senior Lalit Mavaduri "uwu" in the losers bracket. Mavaduri wins losers finals with the best of three.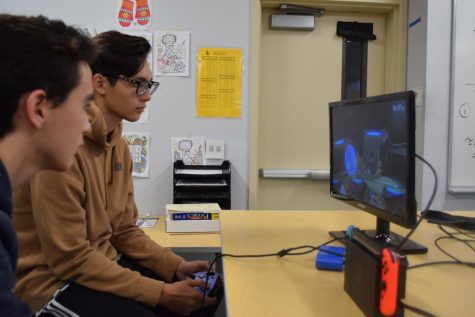 Malone moves on from Set #3 to play against junior Mitchell  "J0$3P#" Chiangas part of Losers finals. They played at Set #1.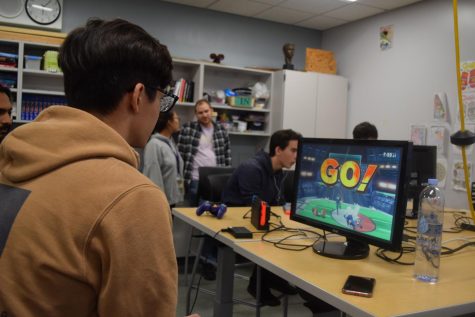 Malone continues on to Winners' finals and Grand finals against Dhulipala. Dhulipala wins Winners finals 2-1.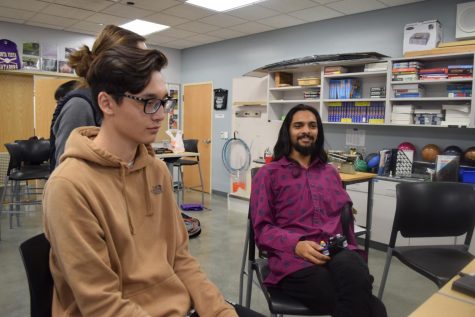 The two players stay at Set #2 moving onto Grand finals. They keep to the rules of three stock lives and eight minutes plays, but the best of five games. 
Dhulipala wins Grand finals 0-3.  "I played Young Link and DK, and won with DK," Dhulipala "It's like any other hobby, there is no meaning to [playing in tourneys], you just keep doing it.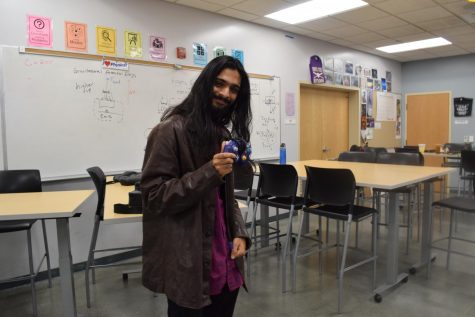 Dhulipala poses with the controller he used to win Grand Finals. Along with complete setups from home, members also bring their own controllers although Switch consoles come with joy cons.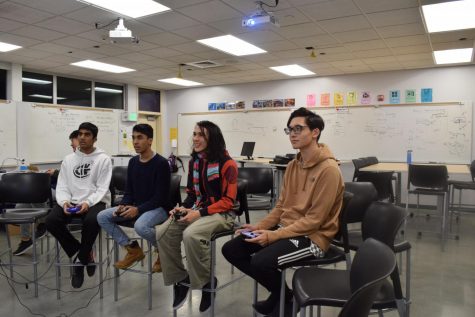 Members spend the rest of their night playing at Set #3 while some members find other ways of relaxing by getting food from 7-11. They had an hour left of the tournament to spend, as the predicted time Grand finals would end was 7:30 p.m., but ended at 6:28 p.m.