Rewind: The comeback of older trends
How vinyl records and Polaroids are making a resurgence
Since their invention in the '40s, vinyl records have steadily increased in popularity, reaching their peak in popularity in the '60s. Their demand began to decline in the early '90s, replaced by cassette tapes and CDs, then mp3s and mp4s. In the late 2010s, however, vinyl records have seen a resurgence in popular culture.
According to the Recording Industry Association of America's (RIAA's) 2018 mid-year report, sales of CDs have decreased three times as fast as vinyl sales were growing. If trends continue, vinyl sales are predicted to surpass CD sales in 2019 for the first time since 1986.
For senior Jiani Tian, who bought a Popsky record player from EBay three years ago, her interest in vinyl records was rooted in her "fondness" for old music.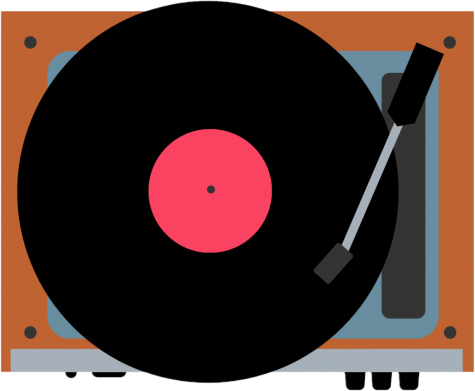 "I've been listening to Frank Sinatra, Paul Anka and Al Green for years now, and it's really hard finding actual versions of it on iTunes or the [un]edited version," Tian said. "I was just trying to find their original studio recorded versions, and they only came in vinyl, so that's how I got into it."
English teacher Sara Borelli decided to buy a record player because she had old vinyl from when she was growing up. She keeps her record player in her classroom, often using it to listen to opera music, and says she enjoys music on vinyl because of its unique sound.
"It sounds better on the vinyl," Borelli said. "You can't get that replication of that sound [from computers]."
Tian holds a similar belief and thinks that vinyl's unique sound changes the feeling of the music. While she typically listens to music on her phone while in her car or during work time, Tian says that her record player is almost always on when she's at home — before going to bed, while doing homework. 
"The record just gives it a different vibe," Tian said. "It has that — I wouldn't say scratchy — but more of that static, and I think it serves more as like white noise in the background."
For Tian, the distinct sound and format both influence how she uses her record player compared to more modern methods of listening to music. Junior Alexandra Sze notes a similar observation about how her family uses their record player. In the living room, Sze's family keeps a box of their favorite music on vinyl, often listening to music while doing other things in the house, like cooking or cleaning.
Tian noticed this recent rise in the popularity of record players, attributing it to pop culture trends. Though Tian's first vinyl purchase — Frank Sinatra's album "Songs for Swingin' Lovers!" — was reflective of her love for old music and the original motivation for her to get a record player, Tian has also started buying vinyl records from modern artists like her favorite rappers. 
Tian believes modern artists releasing their albums on vinyl increases the popularity of vinyls. Sze, for example, collects vinyls from recent pop artists like Troye Sivan. In addition to these cultural influences, Tian thinks what retailers choose to sell contributes to recent trends, pointing out Urban Outfitters as one example. 
Founded in 1970, Philadelphia-based lifestyle retailer Urban Outfitters targets "likeminded creative individuals" and offers "a collection of handpicked vintage clothing," according to its website. Urban also offers vinyl records, record players, cassette tapes and Polaroid cameras.
"There's this new obsession with vintage fashion and the whole aesthetic of just having old '90s and '80s stuff," Tian said. "Urban Outfitters is a huge distributor of this kind of old fashion and trends, so I think when they put out record players, that became a really cool thing. You see all these influencers starting to have record players and records."
Similar to Tian's observation about influencer trends, sophomore Maya Thompson bought a Polaroid camera in eighth grade after many of her friends had bought them. To her, the immediacy and spontaneity of a Polaroid are attractive features. 
"It has a different kind of feel to it," Thompson said. "When you're taking the photo and it prints out through the Polaroid, it kind of feels more in the moment rather than just taking a picture on your phone and printing it out later."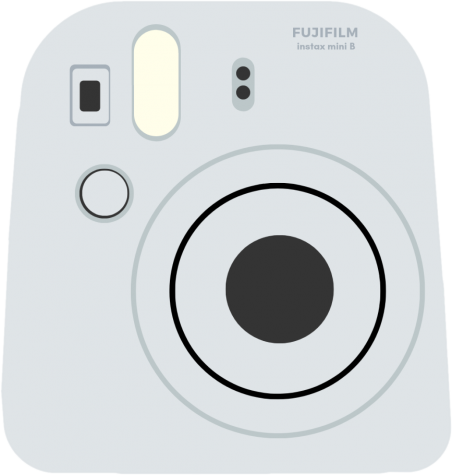 Sze, on the other hand, enjoys the convenience factor of Polaroids. As she used to decorate her room with pictures of friends and family, she found it easier to directly print photos from a Polaroid, rather than uploading and printing from her MacBook. For both Sze and Thompson, the aesthetic of Polaroid film also drew them to the cameras.
"I thought the idea of taking pictures that were kind of aesthetic and retro was cool," Thompson said. "[Trends have] a way of coming back over time, so I think it's cool that we get to use stuff that was popular a while ago."
As a frequent Urban Outfitters customer, sophomore David Budziwojski echoes Thompson's belief about cyclical trends in culture. Though Budziwojski chooses Urban over other clothing stores because they always have "the current trends," he believes these trends incorporate elements of the past.
"I've always known they reuse ideas," Budziwojski said. "Like you can see [fashion designer] Virgil [Abloh] — even he said he just uses old ideas and he makes it better."
Borelli also believes "everything comes full circle," including trends like record players and vinyl, remembering that she recently saw someone with a Walkman cassette tape player. Even so, Borelli feels that the echo of past trends can never truly replicate the full effect.
"I don't think you get the full effect of when we had it, when we would record music off the radio and make mixtapes for our friends and exchange that," Borelli said. "It's great that it's coming back, but I don't think it can be the full effect of when [a whole generation] had it."