A musical star in the making
A feature on an MVHS junior's journey through music creation and performance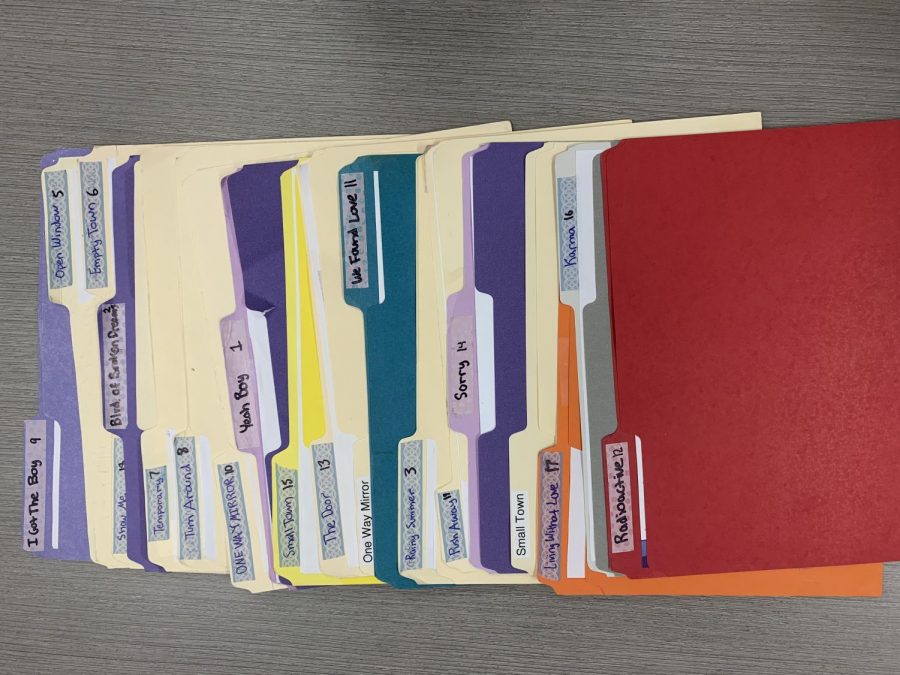 From singing at her brother's piano recitals at the age of four to creating her own music, junior Casey Bogdan's life has been a musical journey. As a singer and songwriter, she has performed at a number of local cafes, an MVHS rally and even at the Mountain View Arts & Wine Festival, where she performed a solo set of her songs for a full hour.
Andrea Levin, Bogdan's piano teacher and mentor, immediately saw Bogdan's talent after witnessing her perform at her brother's piano recitals. Levin began teaching Bogdan how to play the piano at four years old and eventually the guitar and has been working with her ever since. At the age of 14, Bogdan showed her an original song that Levin was pleasantly surprised with. Soon after, Bogdan began to write up and show Levin one to two original songs every week, and they began to move forward with singing lessons. In her 40 years of teaching, Levin has felt that most of her students have followed her guidance and some were able to find their own talents. But unlike the others, she knew that Bogdan should perform in front of an audience when she started writing her own music.
"Some [students] were very good note readers, [some were] performers, but they didn't really show expression of their own music," Levin said. "When Casey began to express her own music, with her exquisite, strong voice and her beautiful delivery, it really occurred to me that she needed to be out in the world, performing for others, and she really expressed that she would like that as well. […] She has given me quite a lot of energy with listening to her music, and I feel like I've found a new energy to help her in any way that I possibly can."
Bogdan's inspiration for her music has stemmed from a variety of places, some being personal experiences, like her song "Rainy Summer," which she wrote when her best friend moved across the country, and others being situations that she could imagine her reaction to. When performing, Bogdan especially appreciates being able to connect with her audience through the emotion she puts into her performance and through her lyrics.
"When I play ['Rainy Summer'] at open mics, people come up to me afterwards and [are] like, 'Wow, as soon as you said it's for your friend, I was like, 'Oh my gosh,' because my friend just moved,'" Bogdan said. "It's really amazing to see how people put themselves in your shoes and connect with the music that's being put out. But some of my songs aren't necessarily about me, because I can't even drive. I can't go places, I can't do all these experiences so [they're] about situations. One of my songs [is] called 'The Door.' Technically, it's a breakup song, but I've never broken up with anybody. [But] I can imagine how I would react and I could imagine how somebody might feel. Then I just go based on that."
Junior Siya Shenoi, one of Bogdan's close friends, comments that Bogdan is extremely dedicated to her music.
"I didn't realize how passionate she was about it until about freshman year, when she showed me one of her songs," Shenoi said. "She started songwriting about two years ago, and I've noticed that her songs have gotten much more deep and complex over the years. She's also grown much more confident with herself. She's able to sing in front of a large crowd or audience, and she's just really good in front of [the] camera now [and] has performances all the time."
Even though Levin acknowledges that Bogdan may not be as advanced in piano or guitar as she is in singing and songwriting, she praises how Bogdan's songwriting and singing skills shine above others. In addition, Levin agrees with Shenoi on the amount of growth Bogdan has experienced.
"I feel like her relationship to music has blossomed in such a way that she's become very confident in her abilities as a writer and a singer [which] is really important," Levin said. "Every one of my long term musician friends [are] people who have been in the business for 15 years. When they have heard Casey, they have all said to me, 'Don't let her do anything else in life other than be a musician.' Now, that's up to her. […] And so I am really hoping that we can get [her] music out into the world and that she'll get a recording contract."
About the Contributors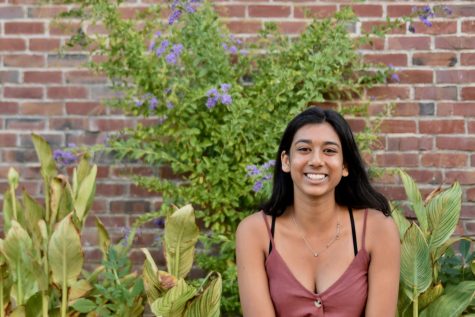 Shivani Gupta, Arts & Entertainment Editor
Shivani Gupta is currently a senior and an entertainment editor for El Estoque's staff. In her free time, she likes to hang out with her friends and family and be in the outdoors.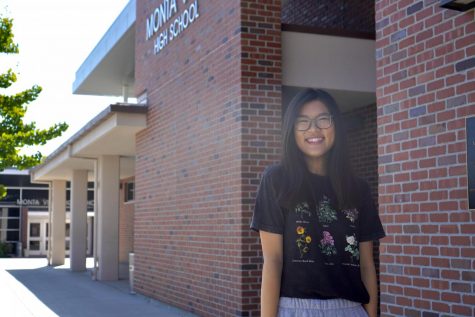 Vivian Jiang, Entertainment and Business Editor
Vivian is currently a senior and an entertainment and business editor for El Estoque. In her free time, she enjoys playing with her dog, watching cheesy rom-coms, hanging out with her friends and traveling. Her dream is to travel the world once she's older.