Football: Matadors kick off the new season with a win against Westmont HS
The MVHS football team kicked off their season with an 8-0 victory at Westmont HS. A touchdown and a two-point conversion was all the scoring the Matadors needed as their defense stepped up and pitched a shutout. 
For first-year varsity member and junior Shreyas Deshpande, there was a lot going through his mind as the team prepared to kickoff against Westmont HS. 
"I was nervous because this was my first official game on varsity," Deshpande said. "I wasn't trembling, but I could feel something building up. I don't know if it was excitement, or if I was scared, but it was mixed feelings. It was going to be a good game, though."
MVHS scored their first touchdown late in the opening quarter as senior running back  Henry Lassa ran the ball down the left side for the score. The Matadors followed up with a successful conversion by senior and wide receiver Tarun Sarang, putting the Matadors up 8-0. 
"I celebrated a little bit after I scored the touchdown," Lassa said. "I was really excited because I wasn't sure when my first touchdown was going to be. Last year I didn't get a touchdown until several games after the first game, so I was really hyped."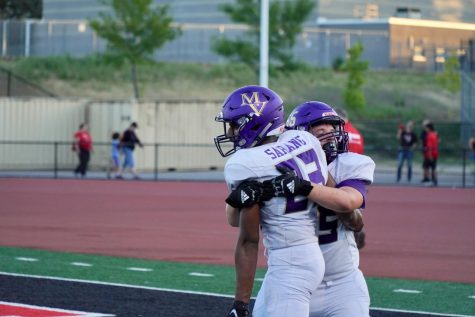 That was it offensively for both teams the rest of the game. Neither of the teams had any rhythm offensively, as any positive yardage gained was quickly negated. Yellow flags flew across the field to take away what for Westmont seemed like a punt return for a touchdown but was called back because of a holding penalty. 
The mood among Westmont's crowd shifted in a heartbeat from pure excitement to resentment towards the referees. As if it were planned, the Matador supporters rallied behind the call and cheered louder than they had all game. 
The Matador's defense was able to hold Westmont back with big moments. Sarang intercepted a pass to close out the first half, and with four minutes left to go in the game, the stout MVHS defense held Westmont to another three and out forcing them to punt the ball back to the Matadors where they sealed the victory.
Junior and quarterback Simon Loeffler had some words for the job that his defense did for the team. 
"Our defense was going lights out," Loeffler said. "Even when we would travel all the way down as an offensive unit, and we couldn't execute, our defense still gave it their all, and they penetrated [the Westmont backfield] and gave it their all. I'm really proud of them."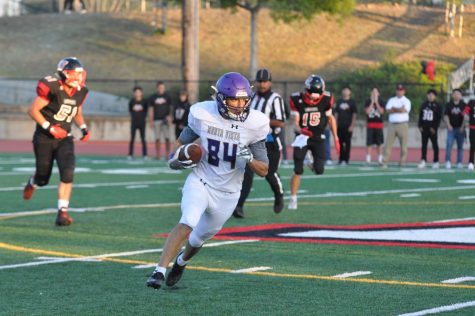 According to Loeffler, they had been preparing for this game since the first week of summer and took their week one matchup as a chance to send a message to their doubters. 
"We have such a great bond together," Loeffler said. "We are not going to let people think that since we're undersized and don't have enough players that we are going to come and not win."
A phrase uttered so often in sports, "defense wins championships" was in full effect Friday night. The Matadors look to build off this victory as they prepare to face Mills HS in front of their home crowd on Friday. 
"Even though football may be a fall sport, it's a full-year commitment," Deshpande said. "So hopefully, we hope to see how this pays off."