New McClellan Rd. bike lane aims to improve safety
The project will eventually encompass Stelling Rd. and Torre Ave.
Editor's Note: An earlier version incorrectly referred to sophomore Parssa Alimadad as "her." Alimadad identifies as "him."
Along McClellan Rd., the words "Bike lane improvements coming soon" with an image of a student bicyclist are highlighted in orange on a sign.
Construction trucks and bright orange cones accompany it, marking construction that started on May 20 for a new bike lane.
The new bike lane is part of the Cupertino Bicycle Transportation Plan, also called the Bike Master Plan, which was introduced in 2016 in order to provide concrete plans to ensure that bikers in town are able to travel safely in a city notoriously populated with cars.
This new project started almost five years after the death of MVHS student Ethan Wong, who passed away after a bicycle-truck accident on the same street.
"This project was identified in the Bicycle Transportation Plan," Cupertino director of transportation David Stillman said. "There is a bike plan the bike commission of the City Council adopted in 2016. City council requested that staff move forward with a feasibility study for this project that has one link … kind of a high school to high school kind of thing, that would incorporate class for bike lanes over by MVHS."
The bike path would stretch from Imperial Ave. to Stelling Rd. and is designed to improve biking conditions around MVHS and neighboring Kennedy Middle School and Lincoln Elementary School. This is the first leg of a planned network of separated bike lanes that will eventually encompass Byrne Ave. to Torre Ave., which is right next to the Cupertino Library.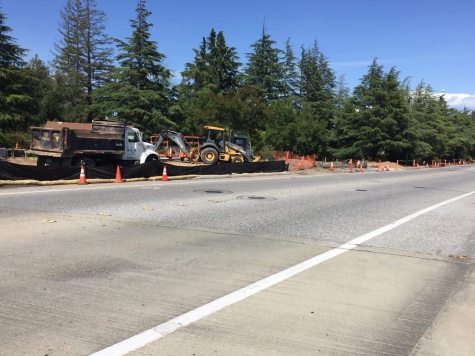 In a coordinated statement from the City of Cupertino, CUSD and FUHSD, there were three main goals of the new construction — safety, good communication and small traffic impact.
"We appreciate your patience and understanding through this construction process," the statement read. "Staff from our respective organizations will continue to collaborate in order to mitigate the impacts of this project on our families as much as possible. We believe that this project, once completed, will be a huge benefit to our community and greatly improve safety for the many students, families and staff members that utilize bike transportation on their way to and from school."
To that end, the city seems to have succeeded: for frequent bikers like sophomore Parssa Alimadad, the increased space allocated to bikers would make her ride to and from school safer and more comfortable.
"I think it's a relatively good addition to our community, since bikers can now feel safer while they're biking to school, work or some other places," Alimadad said. "Giving more space to bikers definitely helps with increasing the safety and the ease of mind for the biker."
About the Writers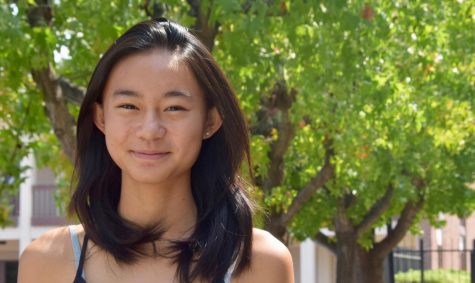 Claire Chang, Features Editor
Claire Chang is a senior at Monta Vista and is the print features editor for El Estoque. Before she was a features editor, she was both a multimedia and print news editor. She runs for the school's cross country and track teams and enjoys reading and hanging out with friends and family in her free time.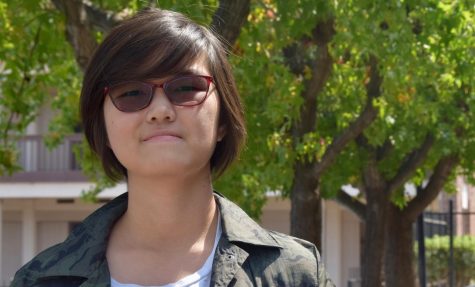 Andrea Perng, News Editor
Andrea Perng is a senior and news editor. When not writing stories, Perng enjoys playing video games and writing exams for Mock Trial.