Homemade Hipster: Strawberry Matcha Latte
A fruity twist on the classic pearl milk tea
Layers of fresh, syrupy strawberries, creamy milk and matcha. At the bottom of the cup are chewy tapioca pearls, often dubbed boba. While boba is commonly paired with milk tea or fruit teas, a variety of drink options lets boba enthusiasts customize to their own tastes. Watch the video below to try a new take on this classic drink.
BOBA
Ingredients:
50 grams brown sugar

50 grams water

80 grams tapioca starch

30 grams brown sugar (to be added later)
Steps:
In a saucepan, add 50 grams of brown sugar and water. Heat over high heat for approximately five minutes, until simmering. Stir in half of the tapioca starch.

Remove from heat and stir in remaining half of the tapioca starch.

Dust surface with tapioca starch and turn out the dough. Knead until smooth, then flatten into a square. Cut dough into small squares, about one centimeter in width. Roll each square into a sphere.

Cook pearls on high heat for six to eight minutes.

Prepare ice and water in a separate bowl, and strain boba into the ice water. Transfer boba to a bowl, and mix in 30 grams of brown sugar.
STRAWBERRY PUREE
Ingredients:
2 cups strawberries, chopped

2 tablespoons water

2 tablespoons sugar
Steps:
In a saucepan, add strawberries, water and sugar. Cook over medium heat, stirring occasionally, until strawberries are soft and syrupy.

Remove from heat, pour into a separate container and let cool.
LATTE
Ingredients:
1 teaspoon matcha powder

⅓ cup water

¼ cup ice

1 cup milk

Strawberry puree

Boba
Steps:
Mix together matcha powder and hot water. Whisk until dissolved.

Spoon boba into the cup. Add strawberry puree, ice, milk and matcha in layers.
About the Contributor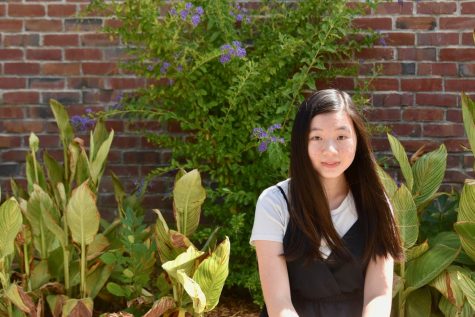 Charlotte Chui, Arts & Entertainment Editor
Charlotte Chui is a senior, as well as a print arts & entertainment editor for El Estoque. She previously served as a multimedia copy editor, and this is her third year on staff.